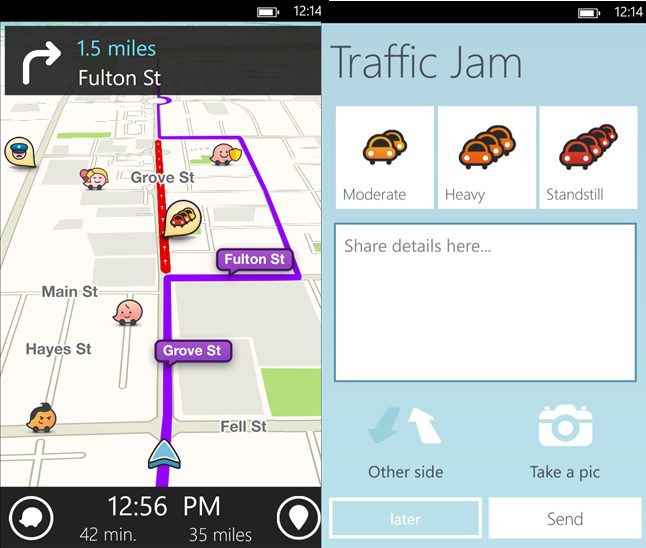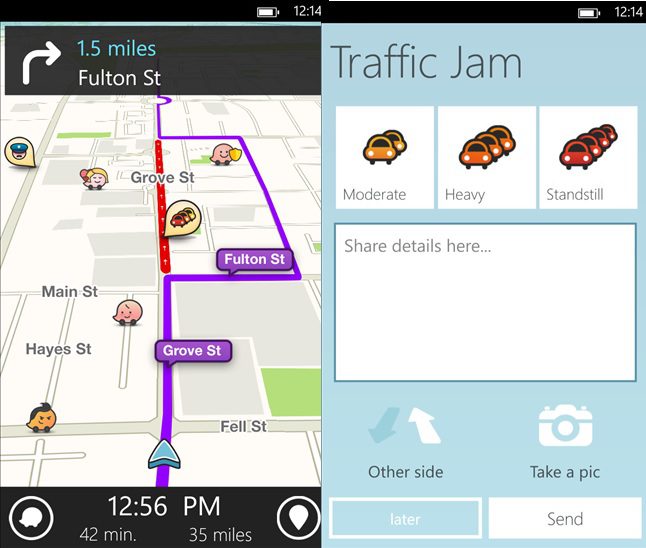 Google owned Waze today released an update for their Windows Phone app. This is a minor update which includes improved battery life and bug fixes.
What's new in version 3.7.4.5?
– Improved battery life
– Bug fixes
I recently came to know that many people are not aware of Waze app and its service. Waze is a community based mapping, traffic & navigation app. With millions of drivers from across the globe joining forces to outsmart traffic, save time, fuel money, and improve daily commuting for all.
It features the following,
? Live routing based on community generated, real-time traffic and road info
? Community contributed road alerts including accidents, hazards, police traps, road closures and more
? Complete voice guided navigation
? Automatic re-routing as conditions on the road change
? Learns your frequent destinations, commuting hours and preferred routes
? Finds the cheapest petrol station along your route
? Notify someone you're on your way by sending a live ETA and a link showing you as you drive
? Earn points and move up the ranks in your community as you contribute road info
? Live maps, constantly edited and updated by Waze community map editors
Find it in the Windows Phone Store here.