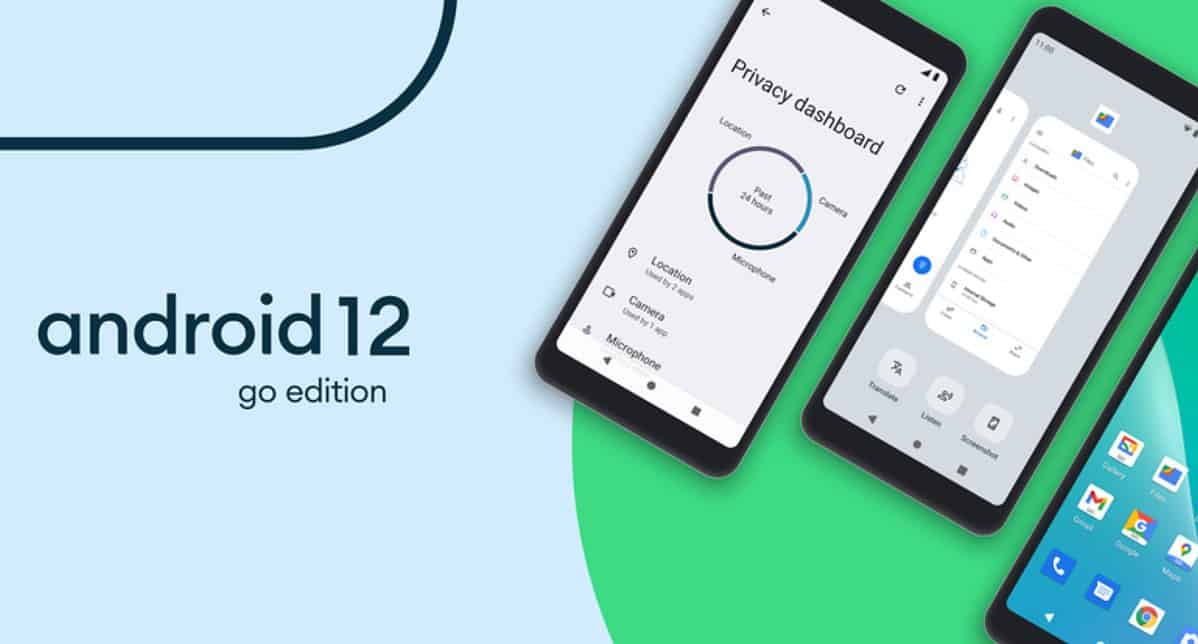 Google today announced that there are over 200 million people actively using an Android Go edition smartphone. Google also revealed the new features and improvements coming to Android 12 Go edition in 2022. For example, apps will launch up to 30% faster on Android 12 Go edition. Google also claims that devices running Android 12 Go edition will offer better battery life. Find the full list of features and improvements below.
Apps on your Android 12 (Go edition) device will launch up to 30% faster and with smoother animation — meaning they'll open instantly, with no more waiting on a blank screen.
Android 12 (Go edition) will automatically save battery life and storage by hibernating apps that haven't been used for extended periods of time — which is particularly helpful for devices with limited storage capacity.
Android 12 (Go edition) also makes understanding your content easier. By navigating to your recent apps screen, you'll see options to listen to the news and translate any on-screen content into your preferred language.
With Android 12 (Go edition), you'll be able to save data by sharing apps directly with nearby devices using Nearby Share and Google Play.
Google has simplified the guest user experience on Android 12 (Go edition) by making profiles available directly on the lock screen. You'll be able to easily switch to a guest profile before sharing your device and reset it once they're done.
Android 12 (Go edition) will give you more transparency around apps that are accessing your data, and more controls to decide how much private information your apps can access.

Android 12 comes with a new privacy dashboard. You'll see a snapshot of which apps are accessing particular types of sensitive data, like the microphone, and revoke permissions if needed. And the new privacy indicator on your status bar will tell you when your apps are specifically accessing your microphone or camera.
With new approximate location permissions, you can limit apps to see only your approximate location instead of a precise one. For example, limiting your weather app to your approximate location will still give you an accurate forecast.
Source: Google