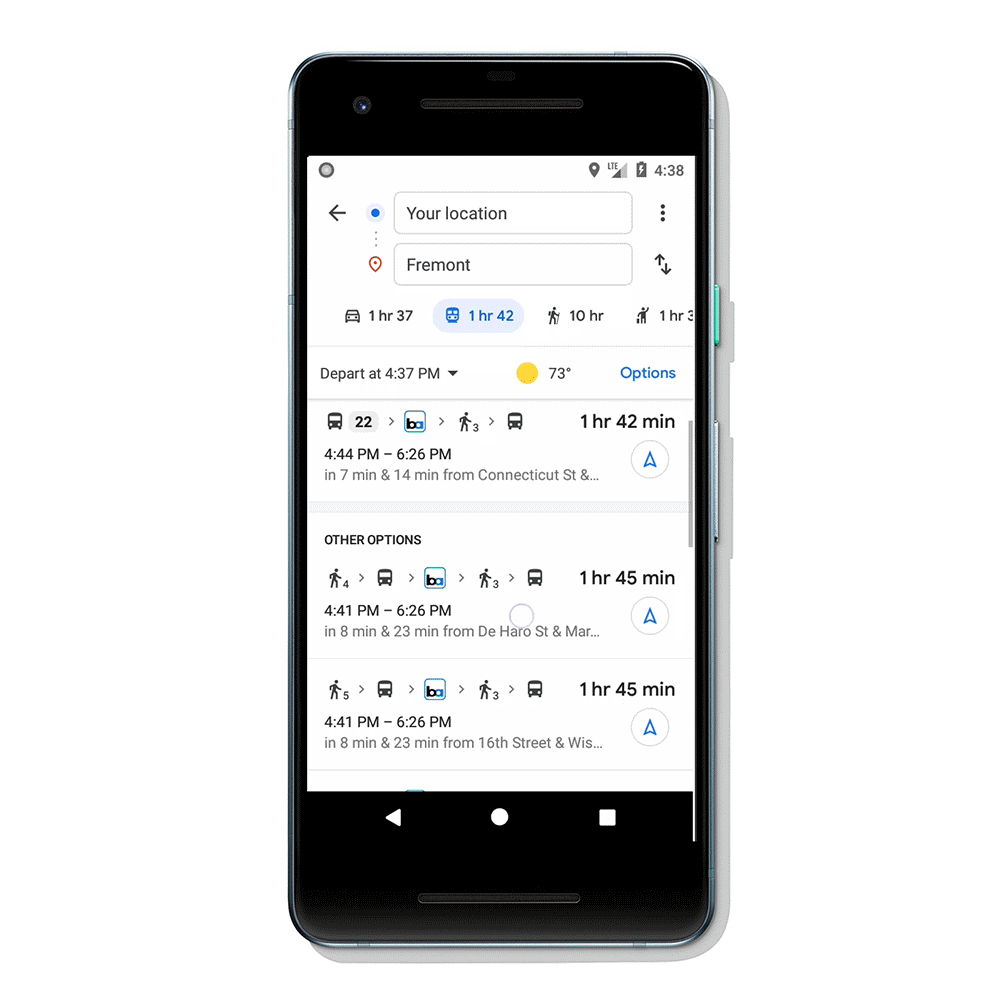 Often, we use multiple modes of transportation to reach a destination. But mapping services like Google Maps only provide directions involving single mode of transport. Either driving, walking, biking or public transit. Today, Google announced that Google Maps can now pair transit directions with biking and ridesharing options.
When you search for direction for a destination, go to transit tab, Google Maps will now display routes that feature ridesharing and cycling options paired with transit directions. Google will also provide information on how much your ride will cost, how long the wait is, if there's traffic on your ride, and when your bus or train departs. You will be also able to select your favorite rideshare provider and other available ride options like pool or economy.
Google is now rolling out this feature on Android and iOS in 30 countries around the world.
Source: Google