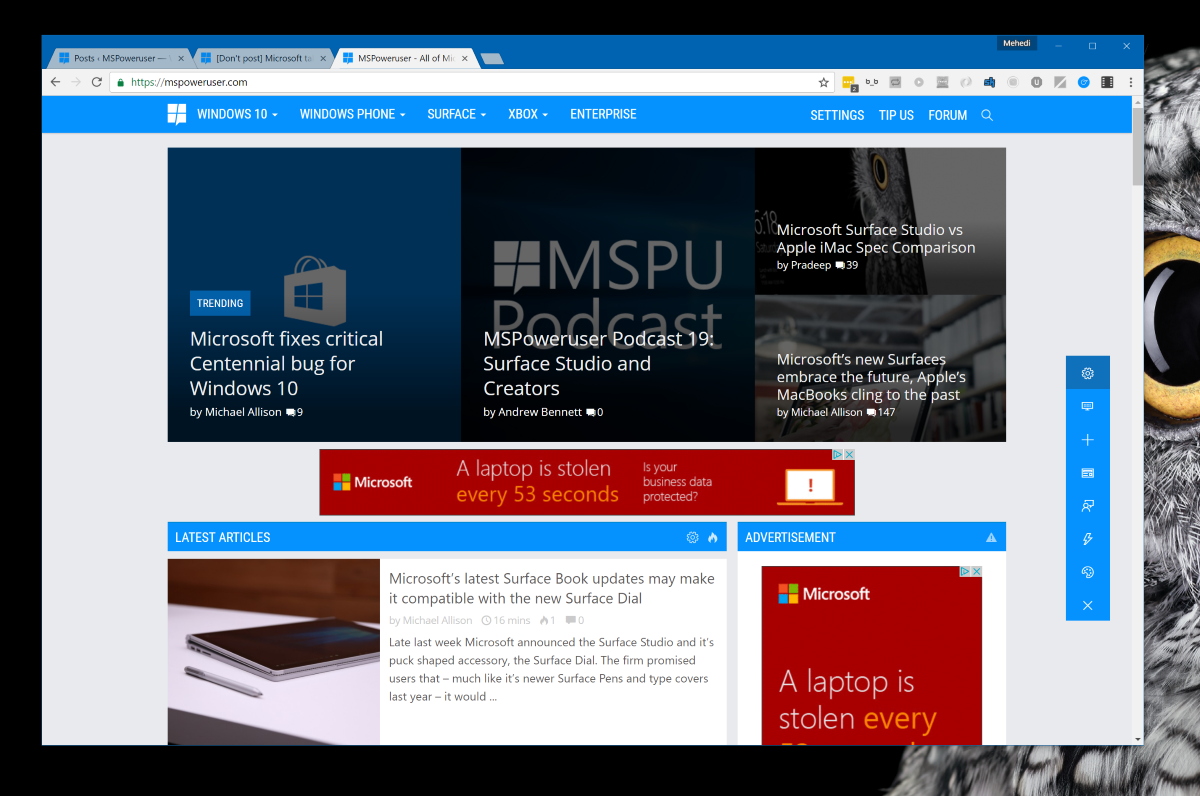 Google is finally working on making Chrome faster and more reliable on Windows. The search giant today announced in a blog post that Chrome is now up to 15% faster on Windows. This is made possible by Microsoft's Profile Guided Optimization (PGO) technology on Windows which compiles a special version of Chrome that tracks which feature on the browser are used the most. After analyzing this data, PGO optimizes the most used functions for speed, while the lesser used functions are optimized to have smaller (but slower) code. As a result, Chrome's overall performance is much better, which also results in a smaller code footprint.
Thanks to Microsoft's PGO, Google Chrome's startup time increased by 16.8%, new tab page load times increased by 14.8% and the page load time increased by 5.9%. This is quite a substantial increase for Google Chrome on Windows, and the update should make your browsing experience much better.
Google, of course, is not the only company focusing on making your browsing experience smoother and more reliable. Microsoft has been focusing on performance and reliability for its Edge browser on Windows 10 for more than a year now, which is why Microsoft Edge is undoubtedly one of the fastest web browsers out there. Google has also been focusing on performance improvements for Chrome lately — for instance, the company significantly improved battery life in Chrome recently, and it also plans to introduce improvements for memory usage with a future update.
Google stated that Chrome users running the 64-bit version of the browser can enjoy the PGO experience with Chrome 53 — however, if you are using the 32-bit version of Chrome, you can try out the PGO experience with Chrome 54.