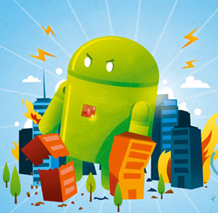 Google has been accused on multiple occasions of strong-arming their Android partners, despite the OS supposedly being free.  Google's recent move to purchase Motorola also did not go over very well in South Korea, who felt an increased impetus for an independent home-grown OS.
Seemingly in response to this Google's Korean offices were raided by authorities today, looking for evidence of these practices.
Responding to accusations that they force their services on Android OEMs Google commented:
"Android is an open platform, and carrier and OEM partners are free to decide which applications and services to include on their Android phones. We do not require carriers or manufacturers to include Google Search or Google applications on Android-powered devices."
"We will work with the KFTC to address any questions they may have about our business," Google said.
Google also facing anti-trust action in USA, with the Federal Trade Commission also looking into issues of its own.
Via AllthingsD.com