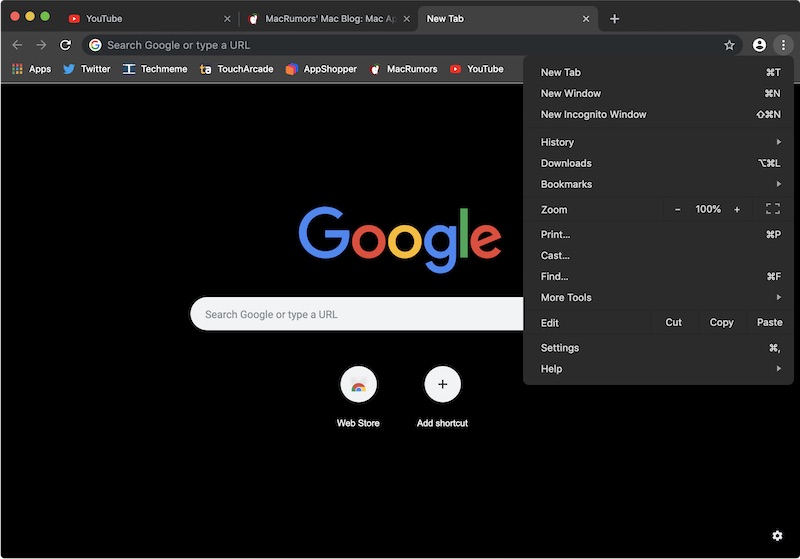 Google recently redesigned Chrome with Chrome 70, making it more rounded and — to the trepidation of users who worked in the dark — much whiter.
That isn't the end of the story, however, Google is testing a new dark mode for the Chrome browser (seen first in Chromium and later Chrome Canary). The new dark mode has only been identified for macOS Mojave at the moment. While Android and Windows now have system-wide dark modes, its likely that Google will bring the dark mode to all three operating systems at once.
However, the Chromium test is in early stages and has yet to roll out to developer and beta branches of mainstream Chrome. With Google's six week schedule, it's likely to come out in early 2019, though it's not entirely clear when at this stage.
There are instructions for macOS users who want to test this out floating about out there, and we'll keep an eye out for when other operating systems get their own dark theme too.
Source: MacRumors, Via: Ars Technica