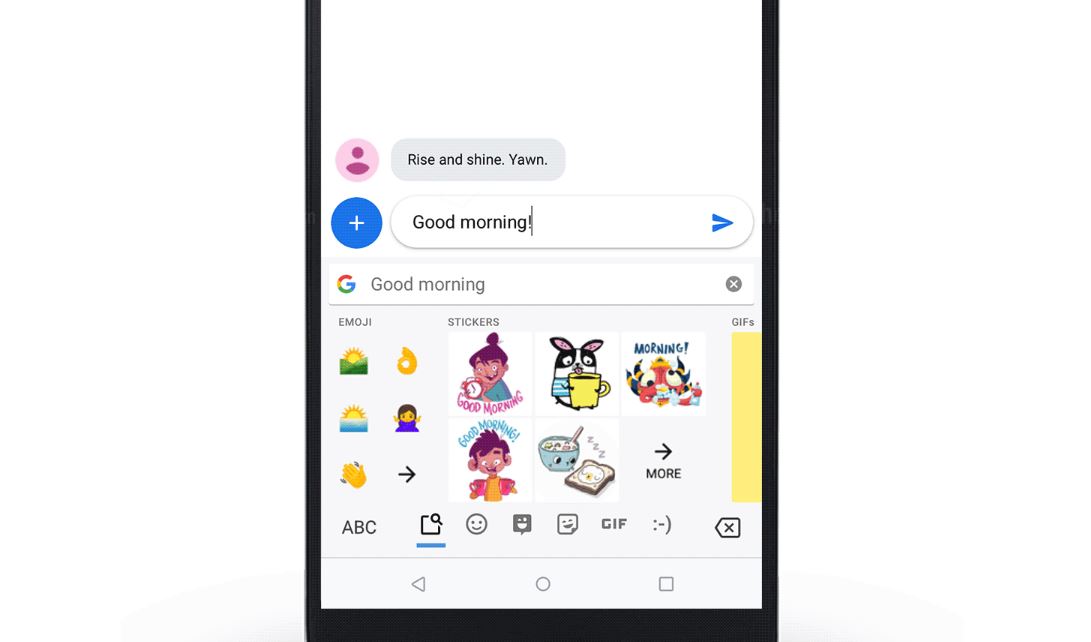 Google Gboard already allows users to add emojis, GIFs, stickers during their conversation. With thousands of emoji and stickers, and an endless number of GIFs, people often find it difficult to search and select the ones that are suitable for their conversation. Google is now trying to solve this problem using AI.
Gboard on Android will use AI to suggest GIFs, emoji and stickers to you related to your conversation. When you are typing something, the "GIF" icon will appear in the top left corner of Gboard. You can tap it to see a selection of GIFs, emoji and stickers that Gboard thinks you might use.
Google also thought about privacy aspect of this feature. All these suggestions are private to you and are processed entirely on your device. This feature is now available for English language users and it will be expanded to other language Gboard users in the future.
Source: Google