Is Copilot the best AI companion out there? Help us find out by answering a couple of quick questions!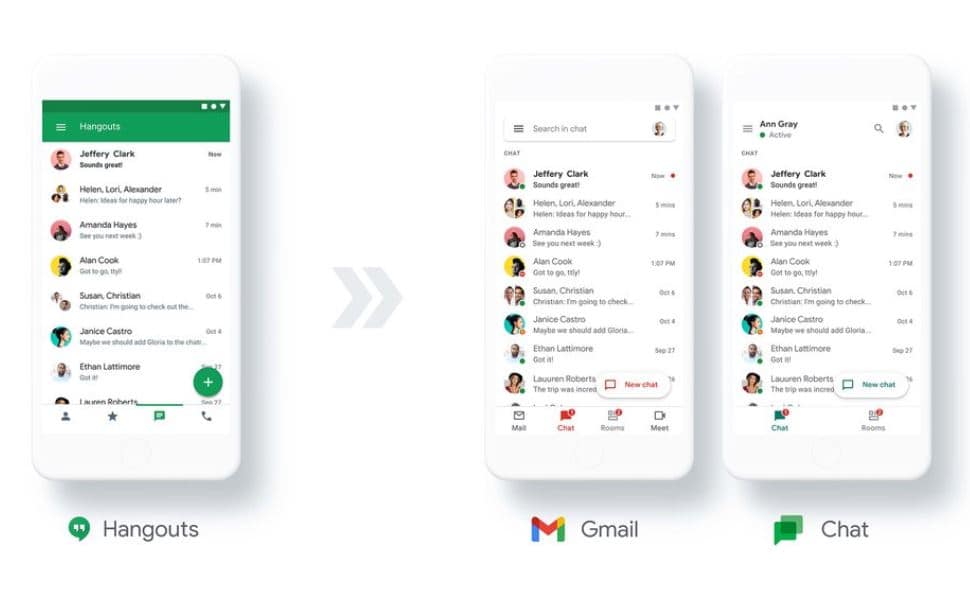 Google today provided an update on the future of Google Hangouts. Google Hangouts will be replaced by Google Chat, a free service that will be available both in Gmail and as a standalone app. Google Chat also comes with Hangouts features like direct and group messaging, send to inbox, faster search, emoji reactions and suggested replies. In the first half of 2021, you can begin upgrading from Hangouts to Google Chat. Google will automatically migrate your Hangouts conversations, along with contacts and saved history. Google also announced the following changes:
Early next year, Google will remove Fi support in Hangouts. Fi users have historically been able to manage SMS and phone calls from Hangouts. In the next few weeks, Messages by Google will provide a similar experience. Fi users will be able to make voice calls and check voicemail from Messages for web, manage conversations from Messages across devices (even when their phone is off) and migrate their existing Hangouts conversations.
Beginning this month, Google will direct Hangouts Voice users to the Voice app for text messaging and calling going forward, and early next year, Google will remove Voice support in Hangouts.
Google will remove the call phones feature in Hangouts.
In November, Google will update the group video calling experience in Hangouts with Meet to provide better quality meetings.
Source: Google