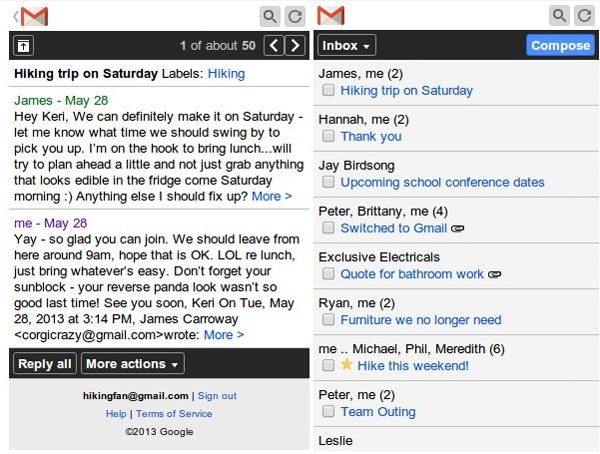 Back in March, we reported that Google has updated their mobile web interface for Gmail for all smartphone operating systems except Windows Phone. Windows Phone users was redirected to a old HTML based UI which was built for feature phones. Now, Google has updated their mobile UI of Gmail for feature phone devices which includes Windows Phones.
People use all sorts of devices to access Gmail: their web browser, smartphone, tablet and, in many parts of the world, their feature phone. For those of you who use a feature phone to access Gmail on the go, starting today you're getting a brand new look that's faster and easier to use.

You'll get a number of improvements that reduce the number of button presses required to read, reply and compose emails. For example, you can reply directly to a message from the thread view, you can choose to move to the previous or next conversation, and much more.
I've migrated my email account to Hotmail/Outlook.com few years back. Do you still use Gmail as your primary email account? If so, any strong reason behind it?
Source: Gmail