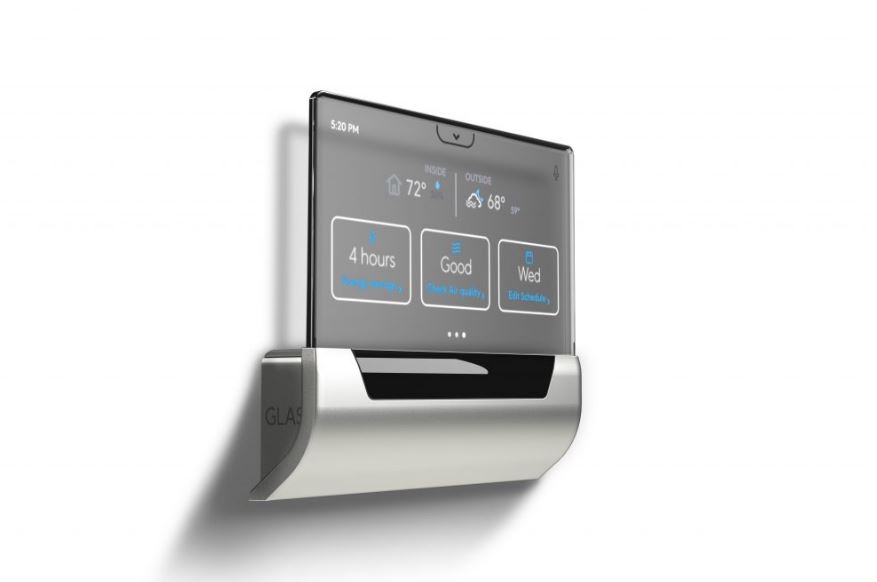 Back in July 2017, Johnson Controls announced the GLAS Thermostat in collaboration with Microsoft. The Thermostat had a beautiful design that grabbed instant attention.
Now, after a year, the Thermostat is finally available for pre-order. The Thermostat is available on both Amazon and Johnson Controls and will cost $319. The company plans to ship the units starting August 24, 2018. The thermostat is definitely not cheap but offers air quality monitoring which is something unique.
GLAS also tracks and assesses multiple aspects of air quality to ensure that occupants are consistently comfortable, knowing that a healthy home starts with the air its residents breathe. In addition to temperature, GLAS reports humidity, total volatile organic compounds (tVOCs) and equivalent carbon dioxide (eCO2) inside a home or building. When air quality falls below moderate levels, GLAS can intelligently operate a fan or ventilation equipment.
Johnson Controls also confirmed the support for Alexa and Google Assistant for GLAS products. This will allow users to choose from different assistants. The GLAS Thermostat is not cheap but gives value for money. If you're interested then you can pre-order it from Amazon.com or Johnson Controls.
Via: Voicebot