Gallery : Glance Agent screen shots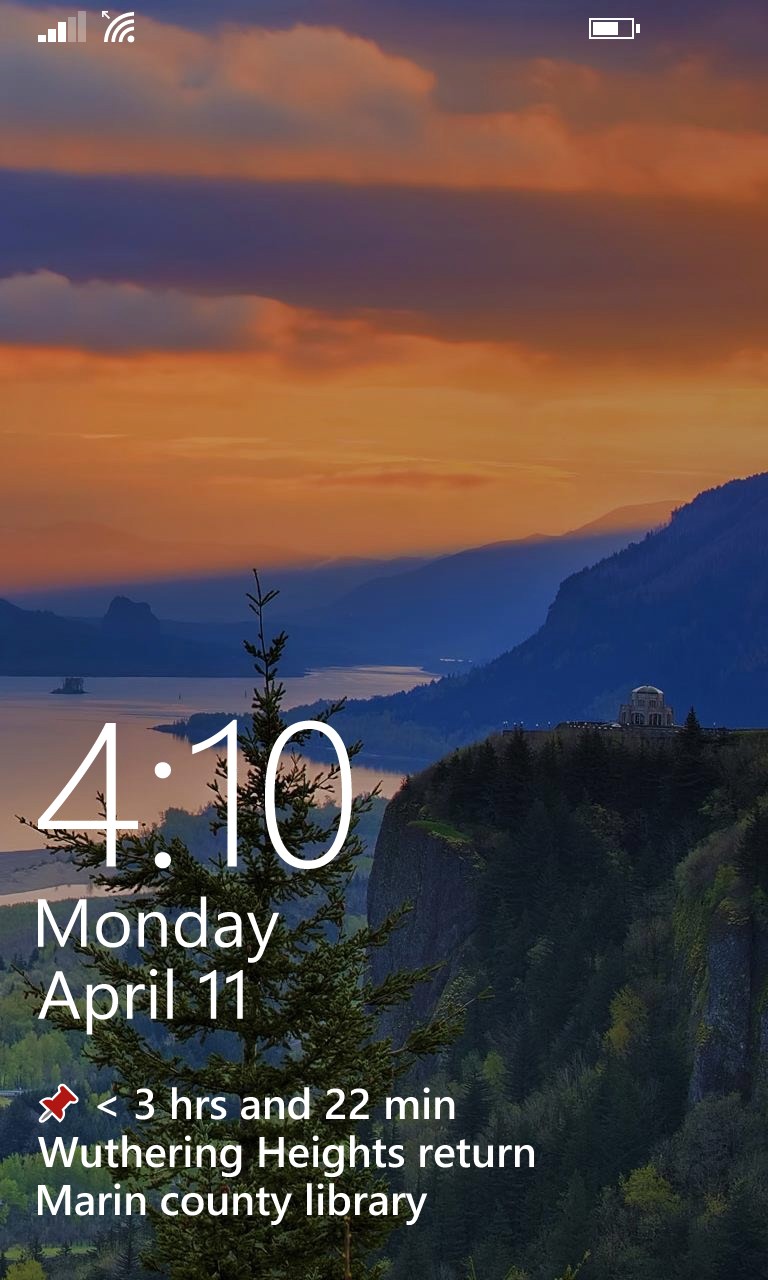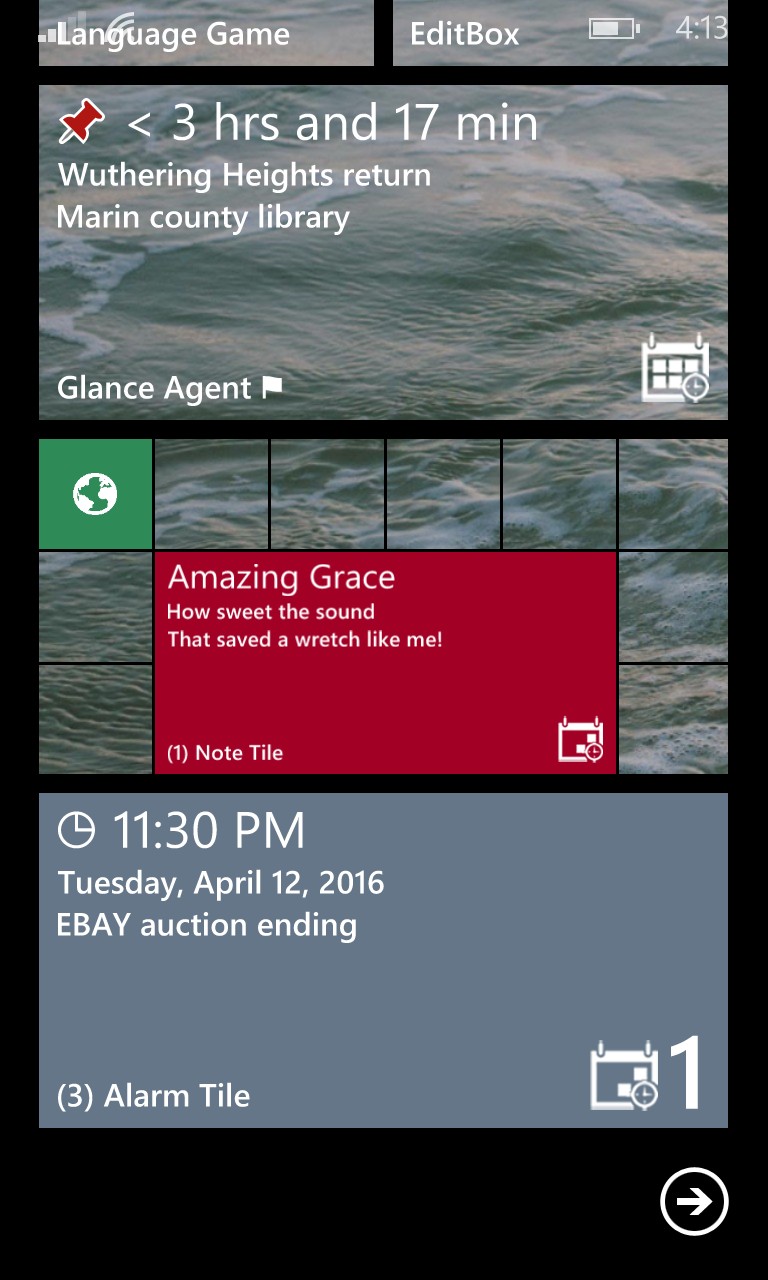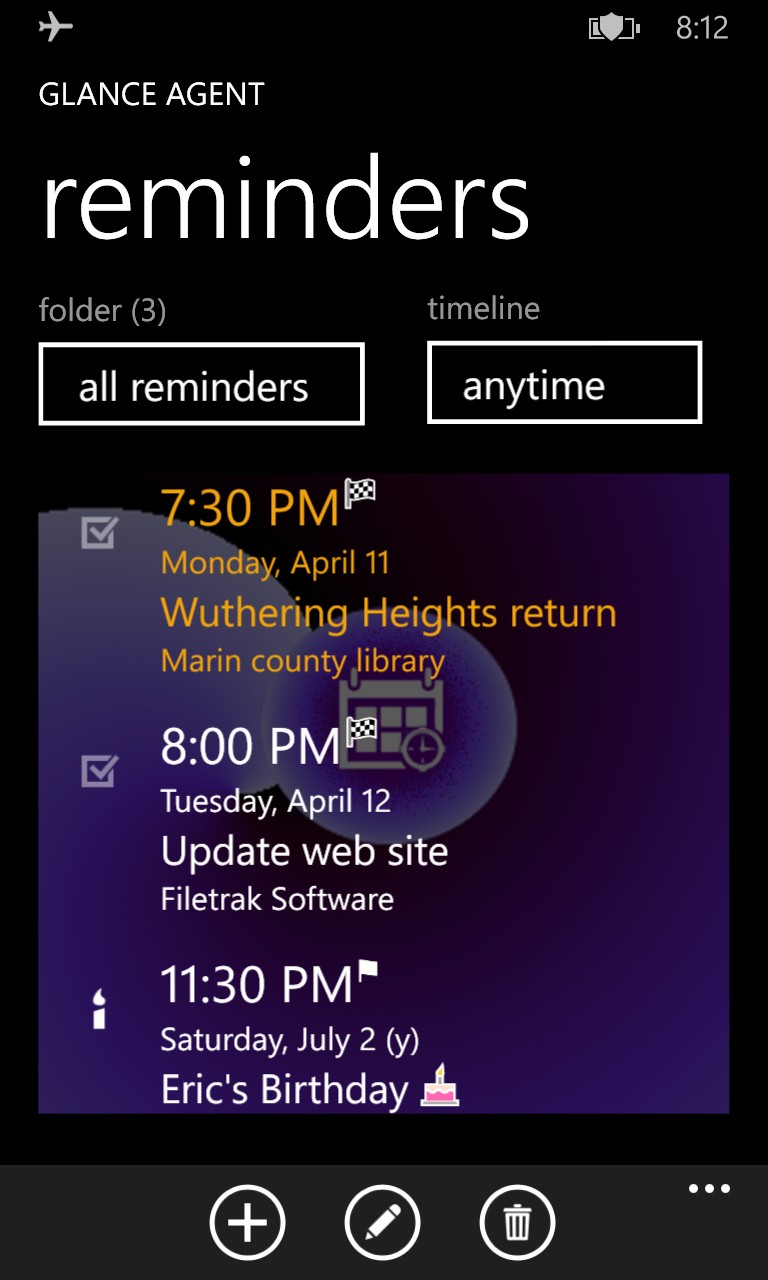 With your next scheduled alarm, reminder or custom note.
Set your app's live tile source and Glance Agent does the work.
Keep track of completed tasks in the reminders archive folder.
Features:
Use speech to enter alarm/reminder text
Filter reminders by category or time period
Optional pre-reminder toast notifications
Lock screen, live tiles integration.
Dual timezone clock/alarm display
Alarms are active while phone is locked
Selectable Windows phone alarm sounds
Custom LCD color and background images
Tap on alarm to toggle on or off
Language localized time, dates and calendars
Over 70 cultures, Internet time and more…
Runs on WP 8, 8.1 or Windows mobile 10…
Glance Agent v2.1 is available in a free ad-supported version.
You can remove the ads with an in-app product purchase for $1.99.
Or run ad free for one day when you first install Glance Agent.
Download a  free version today from your Windows phone.

Developer:
‪FileTrak Software‬