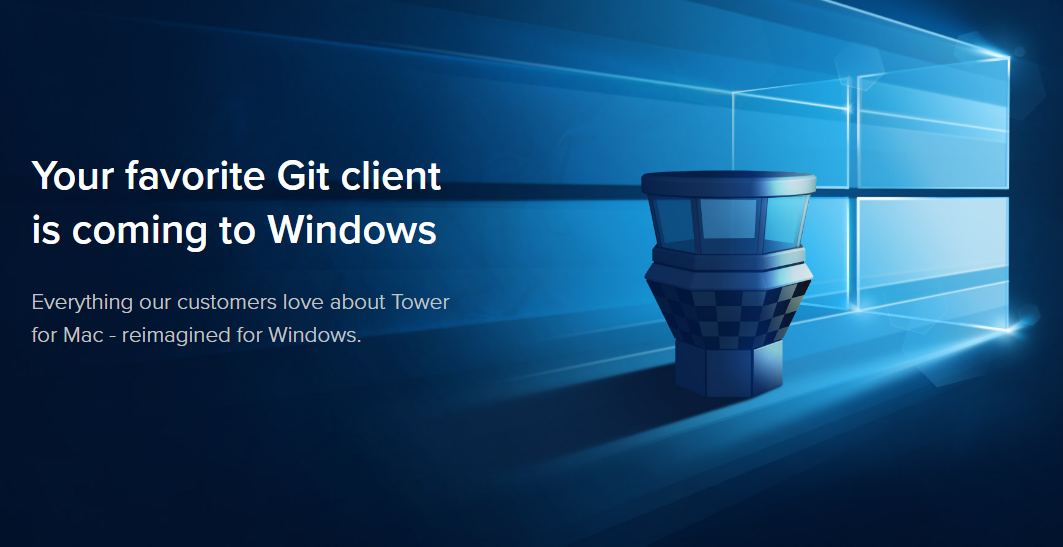 Tower, a powerful Git client for Mac is coming to Windows. The company today announced on its official website that it will be launching an app for Windows soon. In fact, if you sign-up right now, you might be able to get access to the company's beta app for Windows. There isn't any word on when the app will be released, but it should be out very soon.
For those wondering, the app is most likely a Win32 app, meaning that it will be available for Windows 7, 8/8.1 alongside Windows 10. Of course, if you are a developer who is comfortable with using a command line interface, then you can just use Bash on Windows 10, which is coming with the upcoming Anniversary Update. However, if you prefer GUIs, Tower will be a really great client when compared to the official GitHub app.
If you want to sign up for the Tower beta, head over to this link.