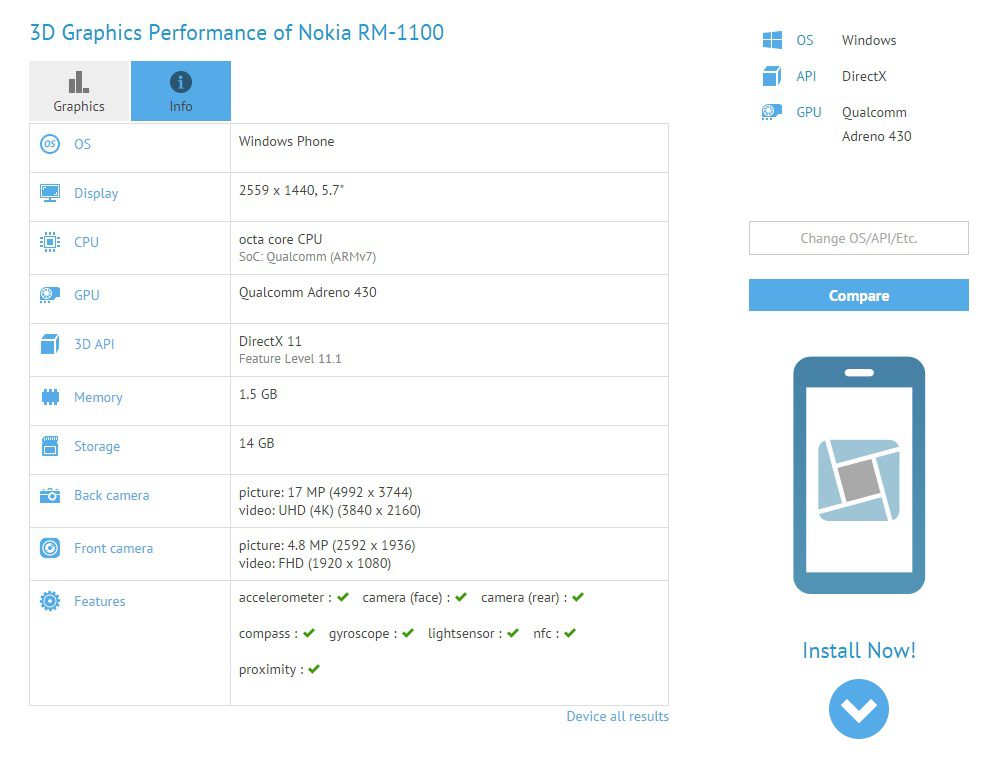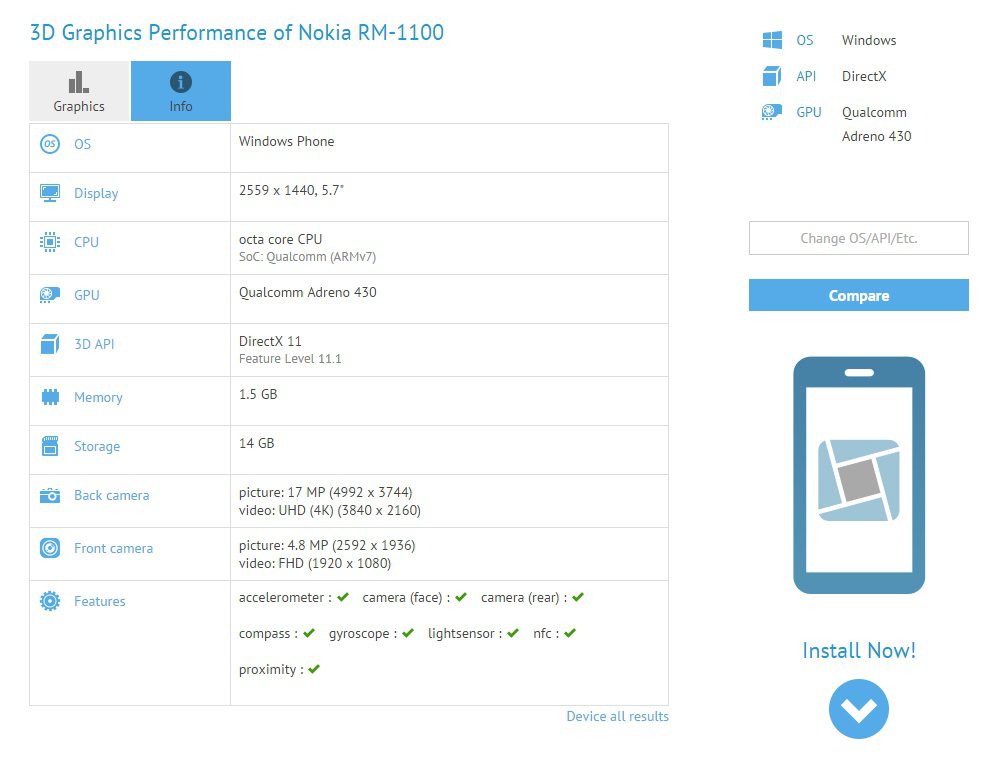 Winfuture.de reports that the Microsoft RM-1100, AKA the Lumia 940 XL has shown up on GFXBench, confirming the much leaked specs of the handset.
The data confirms the 5.7 inch 2K screen, SnapDragon 810 Octacore processor, Adreno 430 GPU, 20 megapixel rear and 5 megapixel front facing camera and support for 4K video recording.
The Snapdragon 810 processor is the only controversial element of the mix, as it has been blamed for overheating issues with other handsets, but hopefully on a Windows Phone this will be less of a problem.
Given these results, it also strongly suggests the smaller Lumia 940 will have a 1080P screen, and not 2K as rumoured.
Have our readers started saving yet? Let us know below.
[via link="http://winfuture.de/news,87767.html"]Winfuture.de[/via]
[via link="http://www.windowsblogitalia.com/2015/06/lumia-940-xl-cityman-avvistato-con-snapdragon-810/"]WindowsBlogItalia.com[/via]