As Microsoft's Lumia 950 and 950 XL land in the hands of more consumers and Windows 10 Mobile begins to roll out to more consumers, we anticipate (and have already received) an increase in users looking for the more powerful and efficient universal Windows apps to run on their devices. There are several hundred (or maybe thousand) universal apps and even more in the store and growing, it is possible we may not be able to chronicle them all, or even view a subset of them.
However, these universal apps below should be useful to almost anyone with a new Windows 10 Mobile device.
---
Modern Translator, Translator, Duolingo
For travelling in a  foreign country, it's always best to try to learn the language first. Duolingo is an actively developed and updated Windows 10 mobile app that offers to train you in several languages, including French, Italian and Spanish. If you skipped too many lessons, or simply forgot how to actually speak the language due to being suddenly confronted by a native speaker or even slang, translator apps come in handy here. Microsoft's translator app is a well-designed app that uses Bing Translate to translate quite a few languages. It works with text, voice, images and other methods of input. If that isn't to your preference, you can simply choose to download Modern Translator (pictured above). It is a well designed universal app that offers both Google and Bing translations and a variety of customisation options.
---
Aeries, Tweetium, Fenice, Twittone
Tweeting is a far more frequent activity than travelling to exotic foreign countries we'd imagine, and Windows 10 Mobile has a variety of universal (or soon to be universal  twitter apps).
Aeries and Fenice are neck and neck tied for our personal favourites and we can't just figure out which is better. They both have desktop apps, customisable themes, nice modern and slick designs and actionable notifications for their Windows 10 apps. At this point, we'd chalk it up to personal preference. I just switch to which everyone strikes my fancy at any point in time, but they are both good.
Tweetium and Twittone (currently in beta) are also good twitter clients, albeit sitting on the extreme ends of the scale. Twittone is an extremely lightweight and minimal Windows 10 twitter client that is just stripped-down and lacking power user features by design. If you're one who just wants to hop on and scroll, Twittone might just be the one you want. Tweetium however, is a powerful and customizable Windows 10 twitter client for power users. It might be a bit pricey (relatively speaking), but the cost is also to deter users who would not be interested in it so users who would appreciate its features would buy it and allow the developers enough wiggle room to support the app once they can't get any new users.
---
Fused, Waterlouge
If you have a Lumia 950 or 950 XL, one of the many things you'll want to do is test out its marvellous camera. There are many apps for photo editing and some of these tools are even built-in, but some people prefer a bit more sizzle on their photos.
Fused is a photo editing app that allows you to "fuse" two photos together to delightful effect. You can take a photo of a flower and have it superimposed it over a cityscape or that of a diamond and place it over your significant other -it's really up to you here. Continuing the theme of wacky effects, Waterlogue for Windows 10 is a paid photo editing app that transforms your photos into watercolour images. Its better than a filter, and has gotten rave reviews almost everywhere. If you like the look of watercolour images but can't sit and paint for whatever reasons, this app is for you.
---
Cast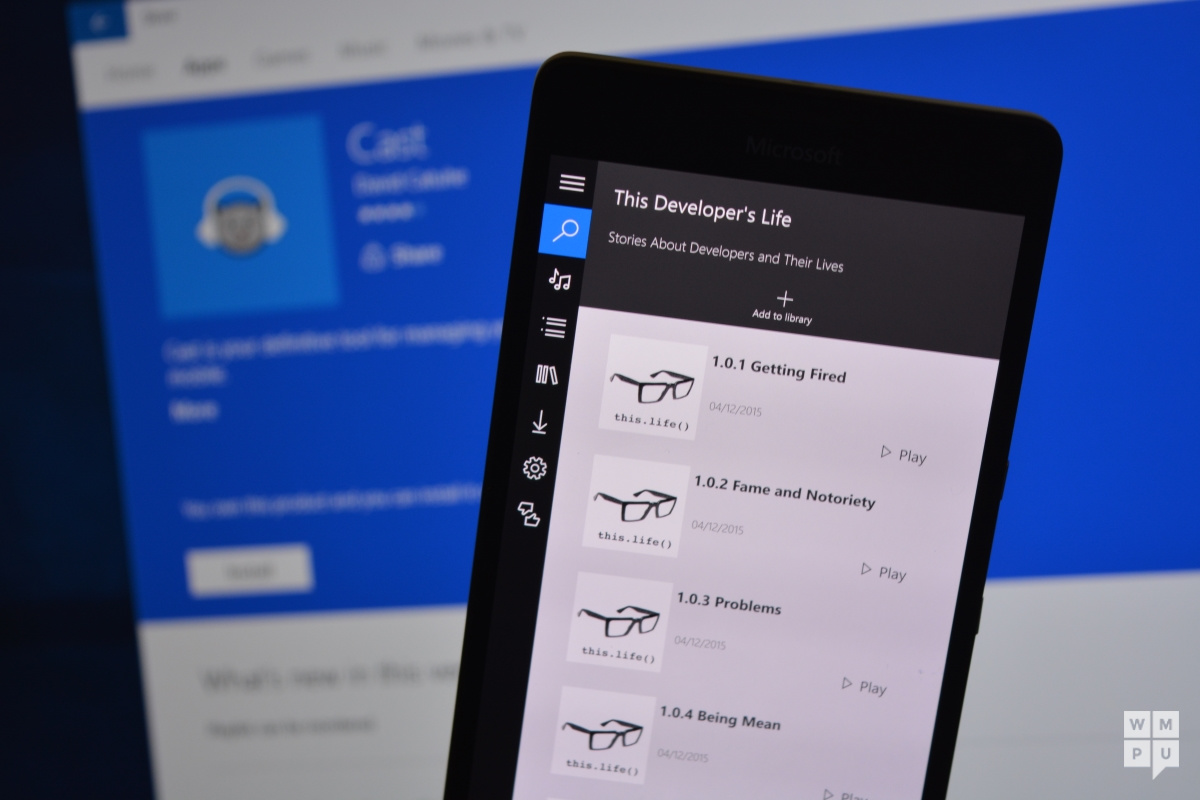 If you love listening to podcasts, Microsoft still includes a disappointing podcasts app with Windows 10 on phones. Your first step should be to delete it and download this app instead. Cast is a full-featured universal podcasts app that allows you to search, download and synchronize your podcasts across all your Windows 10 devices. It even synchronizes one's place in a podcast so if you were to stop listening to a podcast on one device and later open casts on another device, it would reflect the podcast you were listening to and where you stopped. I'm not sure how quickly this sync happens as I tend to listen on one device mostly, but in my experience, the app has been quite reliable.
---
Perfect Tube, myTube, Tubecast
here are a variety of good YouTube apps on Windows Phone like MetroTube, Tubecast and others. For the purpose of this discussion however, MyTube and PerfectTube are the nicest looking and most full featured Windows 10 apps for YouTube that exist at the moment. They allow for ad-free streaming, downloads, audio only streaming among the basic set of YouTube features.
Tubecast is also a really good app which gets a mention for its expansive casting functionality. It may not be a universal app, but its desktop and phone apps are so close together it makes no tangible difference in anything besides continuum.
---
Audible, Freda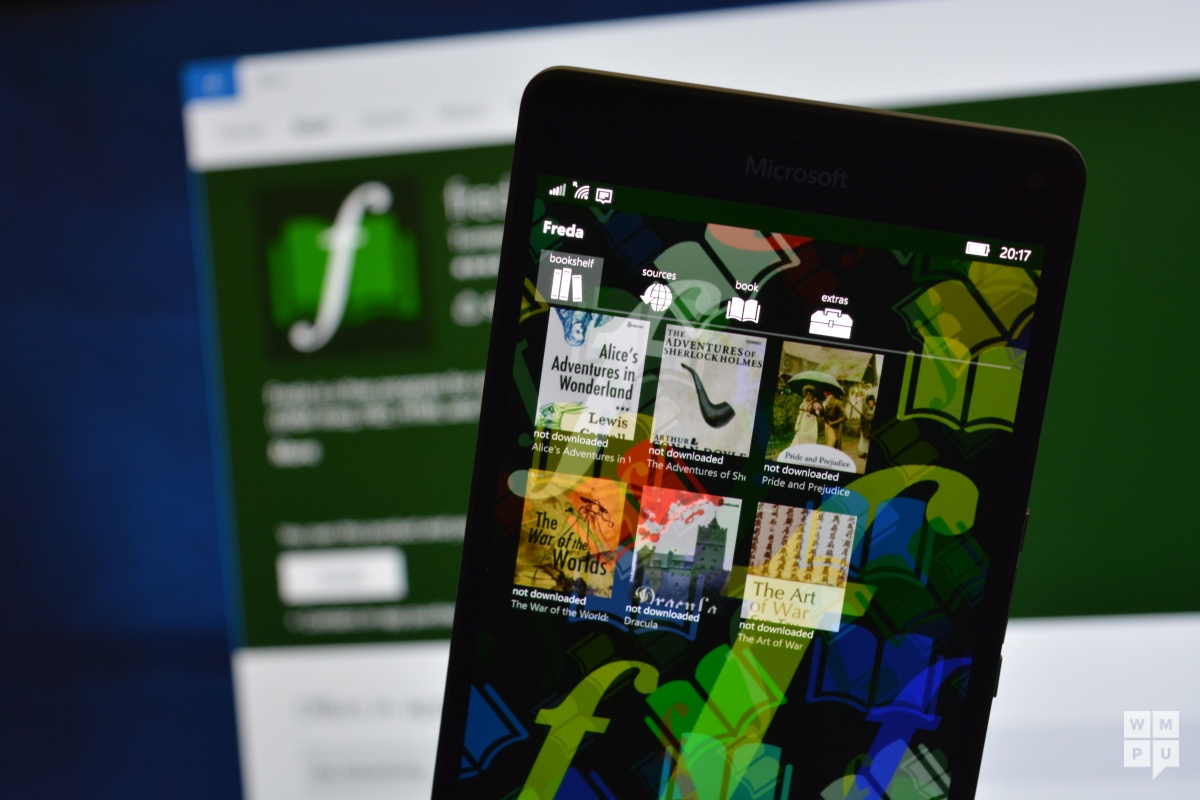 Kindle and Kobo are the de-facto e-reader platforms on all devices, but should you wish to control your own experience rather than buying DRM media you never truly own, Freda is a universal Windows app that allows you to manage your e-book collection. You can customize the fonts and colours it displays as well as make use of text-to-speech for hands free listening functionality. It also integrates with online repositories like project Gutenburg and even your own OneDrive collection if you make use of your 5GB of free online storage for books.
If you prefer audiobooks, Amazon's Audible app is a well-designed and powerful Windows 10 app for taking care of your audio fix. Unlike Amazon's other apps, it is full featured and looks nice and modern.
---
Flat Notes, Notiny, Dark Note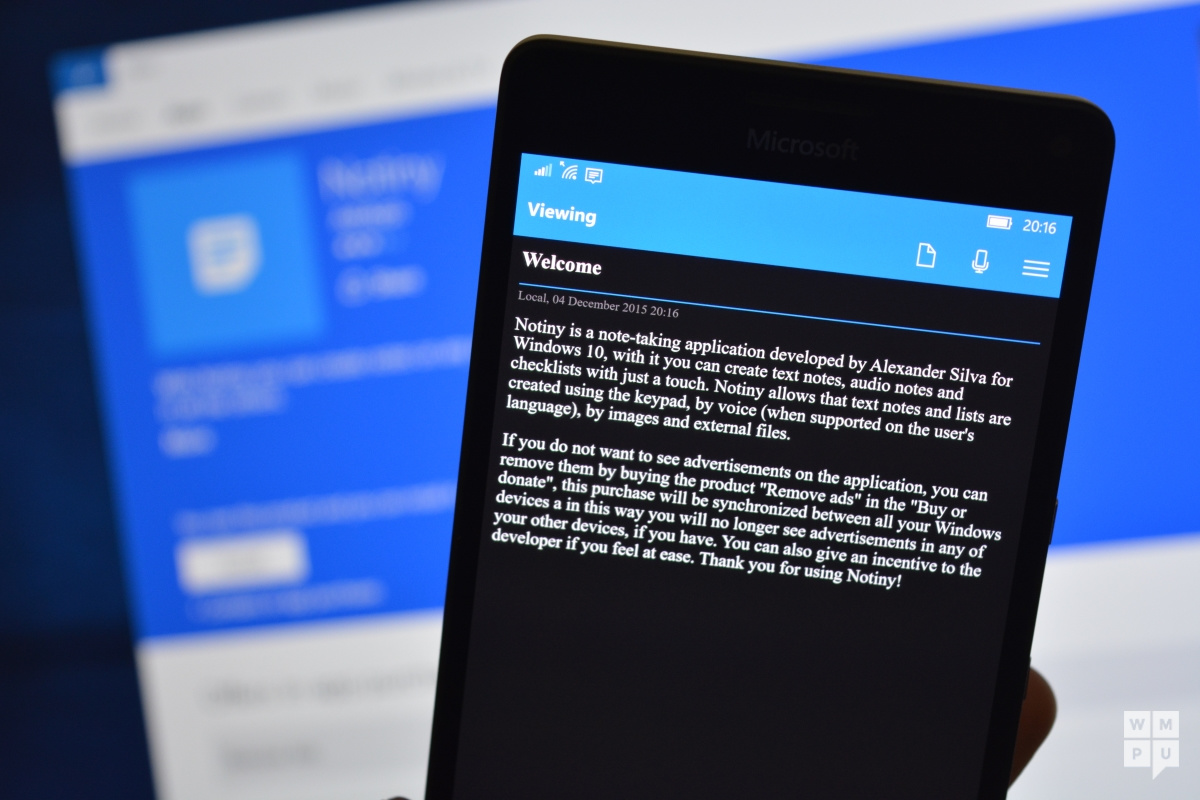 If you like taking notes, but aren't overly enamored with Microsoft's OneNote app, you don't have to be stuck with it. FlatNotes, Dark Note and Notiny all offer you the ability to make notes on your device.
Flat notes is more of a google keep analogue than a typical note app. The main page resembles a pin board with your notes – in whatever colour you have decided for clear categorization. It doesn't sync your notes across your devices yet, which is quite disappointing, but overall, it is a good basic note app. Darknotes and Notiny do the same thing but with more features and OneDrive syncing included. It's not clear if there's any one which is just overall better than the other, but choice is good.

---
Wunderlist, Myerlist
Wunderlist is a well-known list-making app that allows you to organise yourself using lists. If you've never heard of Wunderlist before you may be wondering why it is useful if all it does is making lists. Making lists is one of the things people do – or need to do – daily. Grocery shopping, activities, work, plans etc. You can make several lists and drag them into a folder, you can share lists, you can add subtasks to list. It takes the concept of list-making and runs with it. Wunderlist does not have a universal Windows app at the moment (for Windows mobile) but Microsoft is in the process of adopting the bug screen experience down to the small screen.
Myerlist is an app on the opposite spectrum of Wunderlist. It doesn't have many power-user features, but allows you to create lists that fall into 5 categories – To-Dos, work, life, family and entertainment. If you just want to make simple lists and find Wunderlist's features too overpowering, then this app is what you're looking for.
Like every other app on this list, it is also available on your PC so you can add new items with a well designed app.