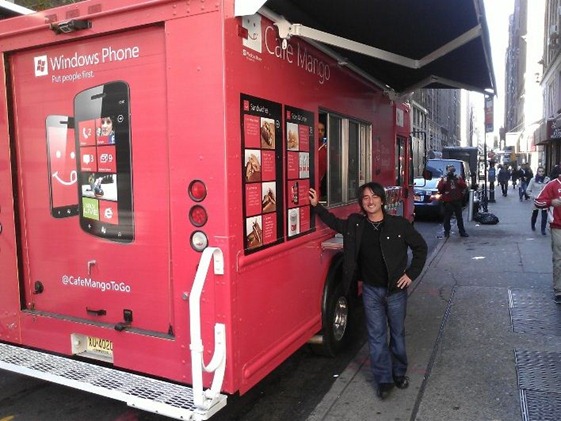 Microsoft is getting crazy with its marketing activities for Windows Phones.
After revealing the giant 6 storey height Windows Phone device, now they are announcing that you will be getting a free lunch from Mango Cafe if you try a Windows Phone Mango device or get a demo of Windows Phone Mango device.
Participating retailers include: 209 W 34th, 16 W 34th, 134 W 34th, 126 W 34th, 370 7th Ave 7 Penn, or 124 W 34th St. See you there!
Spread the message to your friends at NYC.
The Mango cafe has its own twitter handle too, http://twitter.com/#!/CafeMangoToGo