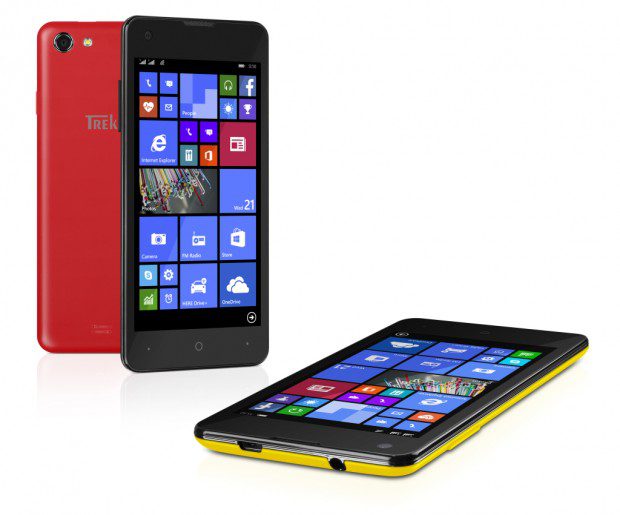 Windows Phone may not have large marketshare in countries like Japan, but it is becoming increasingly more appealing to European based OEMs due to its growing market share in Europe
German OEM Trekstor is one of the latest Windows Phone OEMs to announce a new device in Europe, the WinPhone 4.7 HD, ostensibly reminiscent of several other Windows Phones already launched.
The device I question features a 4.7 inch HD screen, 1 Gb of RAM, an 8 megapixel camera, dual-sim support and a quad-core 1.2 Ghz snapdragon processor (speculated to be the snapdragon 200)
One quirk of the device is its use of non-standard buttons, a trend we've seen before in other white-label devices.
It weighs 99.6 grams and is only 7.5 mm thick, making it a rather svelte device.
Software wise, it runs a mostly stock version of Windows Phone 8.1 with the only software additions being Here Maps.  It is planned for release in March for a price of 149 Euros, just above the Lumia 635 and other lower ranked devices and slightly cheaper than the much better 730 and 830.
While this devices is unexciting for the most part, we can't say anything bad about potentially more sales. Windows Phone has seen some success in Europe, taking roughly  7 percent in Western Europe. Smartphone maker Yezz also claims to have sold 100, 000 devices in Europe alone. Microsoft establishing a foothold in Europe may help counteract the lack of traction in other countries to some degree.
Will you be picking up the Trekstor phone? Let us know in the comments