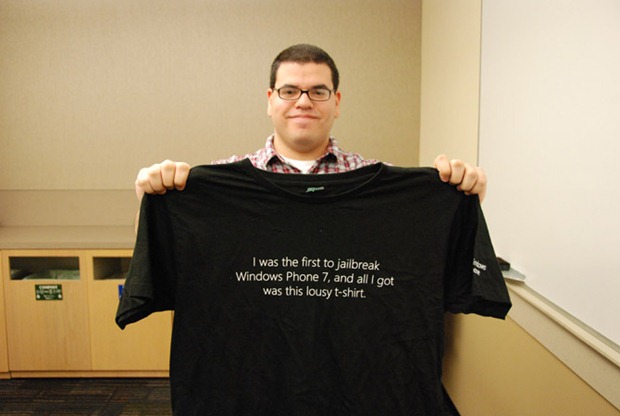 Microsoft treats hackers better.
Tired of being bullied by Sony with lawsuits and by Apple asking for jailbreaking to be made illegal, Geohot, the famous iPhone hacker, has suggested Microsoft's more humane treatment of jailbreakers may be more to his liking.
Writing on his website he says:
perhaps a more appropriate way to deal with jailbreakers
I'm going out to buy a Windows 7 phone
Jump in Geohot, the water is warm, just don't break anything!
Update: It seems Microsoft is just as welcoming, posting on his twitter account.
Via geohot.us.
Thanks Matt for the tip.