| | | | | |
| --- | --- | --- | --- | --- |
| OS | 2010 | 2011 | 2012 | 2015 |
| Symbian | 111,577 | 89,930 | 32,666 | 661 |
| Market Share (%) | 37.6 | 19.2 | 5.2 | 0.1 |
| Android | 67,225 | 179,873 | 310,088 | 539,318 |
| Market Share (%) | 22.7 | 38.5 | 49.2 | 48.8 |
| Research In Motion | 47,452 | 62,600 | 79,335 | 122,864 |
| Market Share (%) | 16.0 | 13.4 | 12.6 | 11.1 |
| iOS | 46,598 | 90,560 | 118,848 | 189,924 |
| Market Share (%) | 15.7 | 19.4 | 18.9 | 17.2 |
| Microsoft | 12,378 | 26,346 | 68,156 | 215,998 |
| Market Share (%) | 4.2 | 5.6 | 10.8 | 19.5 |
| Other Operating Systems | 11,417.4 | 18,392.3 | 21,383.7 | 36,133.9 |
| Market Share (%) | 3.8 | 3.9 | 3.4 | 3.3 |
| Total Market | 296,647 | 467,701 | 630,476 | 1,104,898 |
Source: Gartner (April 2011)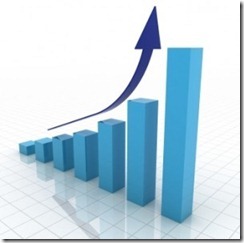 Gartner has thrown its hat into the prediction ring, and produced a rather complex prediction which sees Windows Phone  slowly moving up the ranks and ultimately take the second position behind Android in 2015. Sales of smartphones are set to pass the 1 billion mark that year, with Windows Phone holding 19.5% of the market.
"By 2015, 67 percent of all open OS devices will have an average selling price of $300 or below, proving that smartphones have been finally truly democratized," said Roberta Cozza, principal analyst at Gartner.
"As vendors delivering Android-based devices continue to fight for market share, price will decrease to further benefit consumers", Ms. Cozza said. "Android's position at the high end of the market will remain strong, but its greatest volume opportunity in the longer term will be in the mid- to low-cost smartphones, above all in emerging markets."Gartner predicts that Apple's iOS will remain the second biggest platform worldwide through 2014 despite its share deceasing slightly after 2011. This reflects Gartner's underlying assumption that Apple will be interested in maintaining margins rather than pursuing market share by changing its pricing strategy. This will continue to limit adoption in emerging regions. iOS share will peak in 2011, with volume growth well above the market average. This is driven by increased channel reach in key mature markets like the U.S. and Western Europe.
Research In Motion's share over the forecast period will decline, reflecting the stronger competitive environment in the consumer market, as well as increased competition in the business sector. Gartner has factored in RIM's migration from BlackBerry OS to QNX which is expected in 2012.
Gartner predicts that Nokia will push Windows Phone well into the mid-tier of its portfolio by the end of 2012, driving the platform to be the third largest in the worldwide ranking by 2013. Gartner has revised its forecast of Windows Phone's market share upward, solely by virtue of Microsoft's alliance with Nokia. Although this is an honourable performance it is considerably less than what Symbian had achieve in the past underlying the upward battle that Nokia has to face.
The prediction is in line with both Ovum and IDC, with ABI Research the lone outlier, predicting a less than 10% market share for Windows phone 7 in 2016.
Read more about the prediction at Gartner here.