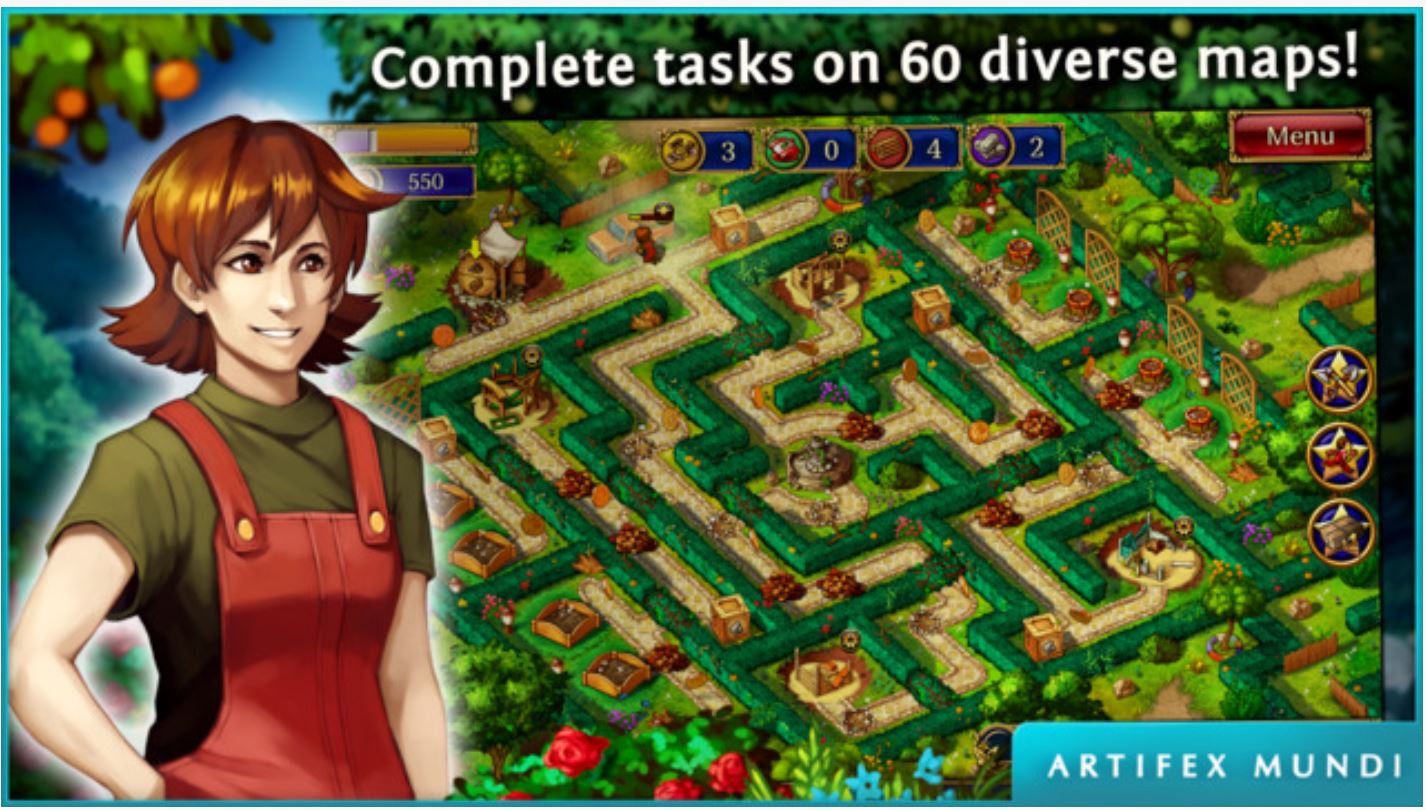 Gardens Inc. 3 game is now available for download from Windows Phone Store. This game includes exciting challenges on 60 levels, over 70 challenging achievements and more.
Game Description:
Create the best gardening company in Europe and recover your stolen wedding rings in the original time management game: Gardens Inc. 3: A Bridal Pursuit!

TRY IT FREE, THEN UNLOCK THE FULL ADVENTURE FROM WITHIN THE GAME!

Jill and her partner Mike have finally decided to tie the knot. Unfortunately, someone stole their wedding bands, which had been passed down for generations in Jill's family. In order to recover the rings, the couple will travel to the biggest European cities. Will the heroes find the family heirloom? Will their gardening business bloom also on the Old Continent? What mysteries lie buried in Jill's past?

DISCOVER THE MOST BEAUTIFUL PLACES IN EUROPE
Embark on a journey to the most famous cities of the Old Continent. With 60 hand-painted levels, you will discover beautiful landscapes in various seasons. During your adventure, you will visit cities such as Paris, Barcelona, London, Athens and Hamburg.

OVER 60 HOURS OF INTENSE FUN
Develop your skills on 60 unique levels. Construct over 20 buildings. Use more than 30 variations of plants. Overcome almost 60 obstacles. Earn 70 challenging achievements!

BECOME AN EXPERT
Too many weeds? Not a problem! With your qualified team, you'll work your way through the densest bush, while 8 varied special skills will let you overcome any obstacle.

UNUSUAL CHALLENGES
If standard play is not enough for you, you can try your hand at specially designed additional levels with elements of logic mini-games. Break codes and solve puzzles to disarm traps protecting great treasures or escape police pursuits as a thief.
Download it from Windows Store from the below link.