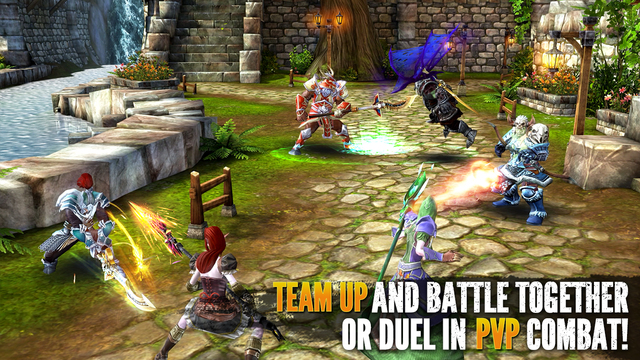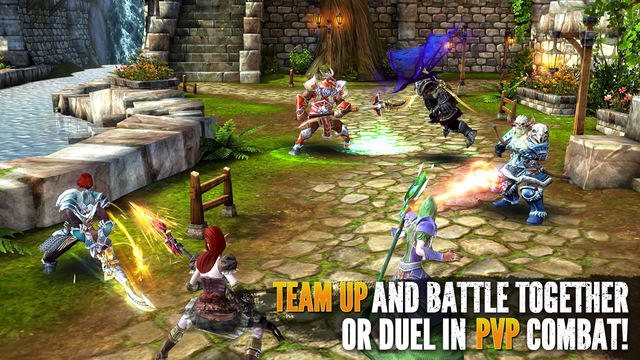 Gameloft has released their Order & Chaos 2 MMORPG game for Windows Phone devices. It is a free game with in-app purchases.
Game Description:
Be reborn in the best and biggest mobile MMORPG!

Get on the road to redemption in a completely new story in the world of Order & Chaos. Join thousands of players as you journey together in your quest to save the world and redeem yourself!

A LIVING AND BREATHING WORLD
• Explore vast and unique worlds brought to life with stunning graphics!
• Multiple factions and thousands of NPCs form a rich and interactive world

CHOOSE AND CUSTOMIZE YOUR HERO
• 5 Races to choose from: Orc, Human, Elf, Mendel, and the allnew Kratan!
• 5 Classes to choose from: Blood Knight, Ranger, Mage, Warrior, and Monk
• Upgrade and evolve your weapons and make yourself unstoppable.
• Craft and fuse to form the ultimate gear!

TAKE THE FIGHT HEAD ON
• Take on hundreds of quests as you unravel a thrilling story
• Battle the biggest and most challenging monsters and Bosses
• Go solo in quick Dream Dungeons for great rewards!

STAND TOGETHER OR AGAINST EACH OTHER
• Gather your best team to take on the toughest dungeons
• Fight for supremacy by taking on other players in open PvP
• Directly challenge a player anywhere to a PvP Duel
• Trade using auction houses or directly with each other

BUILT FOR MOBILE
• Controls optimized for mobile devices
• Better communication with optimized chat and mailbox features
Download it here from Windows Phone Store.