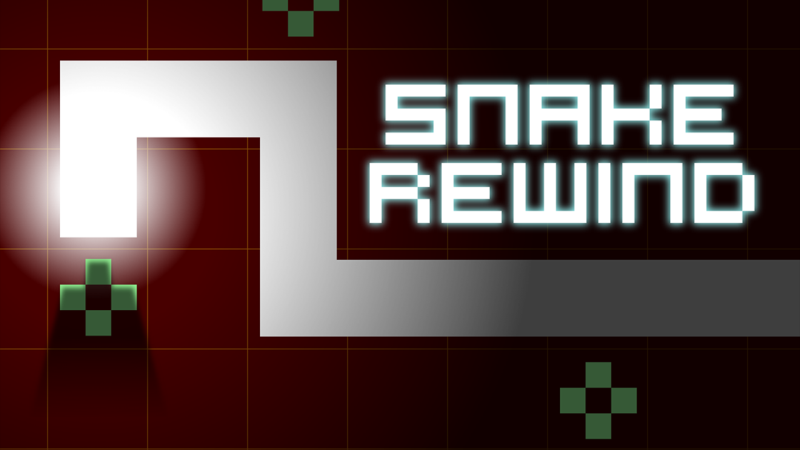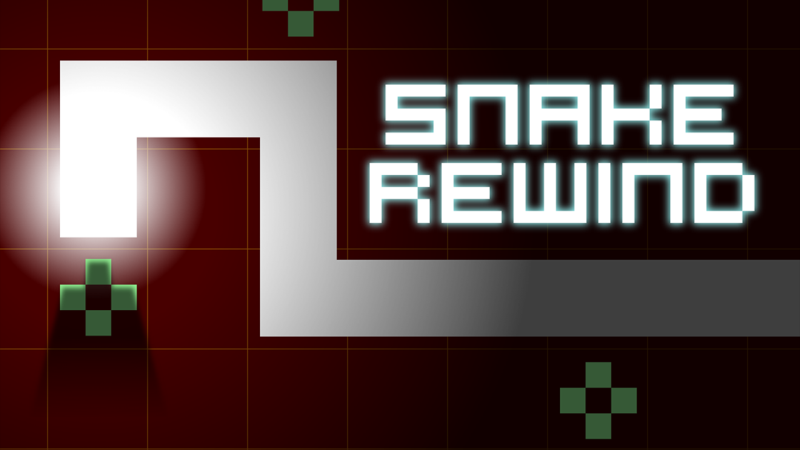 A few days ago, we posted a short update. The game is back. It was released (a simultaneous release on windows phone along with iOS and Android, no less) as promised and we have been playing with it a lot. Here is our review.
Gameplay
Time does not change some things and that seems to work for Snake Rewind. If you are above the age of 25, you may have played the classic Snake game. I am in that age group and all those memories came flooding back as I played Rewind. Nostalgia is such a wonderful thing.
Gameplay is simple. You launch the game and you are given a snake that is constantly in motion. You will direct the snake to catch little fruits, and each time you eat a fruit, the snake grows in size. As you keep playing, the snake picks up speed and the harder it becomes to control. Eventually, the snake becomes simply too long and you either hit the walls or hit your own tail to bring up a game over screen.
This was how the old game played out, and the remake plays the same way. It helps that the original developer came back to do this. An interesting new feature is called 'Rewind'. When your snake hits the wall or itself, you can use the rewind option to go back a few spaces. This is pretty cool but the cool factor itself is gone once you realize that the controls are just plain bad. More about the controls below.
Visuals and Sound
The game has an appearance that is somewhere between the classic monochrome appearance and the modern, color rich palette. If you look closely enough, you will notice that the graphics are slightly pixelated. I would like to think that this look is intentional. It works in the favor of the game. Attracting new players and retaining old ones seems to the idea. Good implementation.
The sound design is not that great though. It looks like they went with some sort of 90s sound mix which is bound to bore you rather than impress you. One of the first things I did was to switch of the music. It gets annoying super-fast.
Replayability and Controls
Normally, I would not club replayability and controls together but here, it has to come together. Despite spending more than a few hours on the game, I still find it difficult to control the snake. This coming from a guy who uses almost every shortcut that a complicated game such as Civilization has to offer. I have dexterous hands, hands that have been gaming for more than 20 years but this snake just won't respond to my touch.
I tap left and the snake goes right. I tap down and the snake goes left. Both the control mechanisms were used and the results are the same. If the game has a flaw that would be the control scheme. The classic snake was fun because the phones had physical buttons. As the snake grew bigger, and it went faster, you needed precision control. Precision is something that is just not available on touch screens, and definitely not in this game.
Ideally, I would have preferred an onscreen gamepad. That way, no matter how cumbersome onscreen controls might look, I will have full control over the snake. There is also the minor fact about the existing controls becoming too difficult to use on a large screen device such as 1520. The gameplay also does not extend to fill the whole screen. That is just a waste of good real estate.
In App Purchases
A free game thrives on in app purchases and I always look at how aggressive publishers can get. Snake Rewind is not aggressive at all, although the purchases themselves are expensive. A 3 dollar purchase could give you the ability to 'rewind' five to ten times. That is just too much. However, experienced players may never have to rewind or choose not to rewind.
Overall, as far as in app purchases are concerned, this game isn't a money grabber.
Conclusion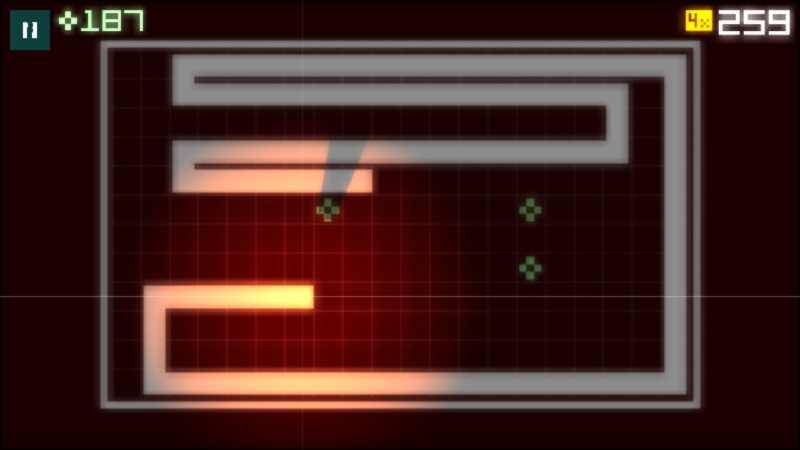 The game will feed on your nostalgia. The visuals are good, and the music forgettable. In-app purchases are not draconian by any measure. The controls are just too difficult and buggy, reducing replayability by a big measure. If you are okay with it, this game is for you.
Game version at the time of review: 1.0.0.5 / Device used for review: Lumia 1520
Download Snake Rewind by clicking or scanning the QR code.