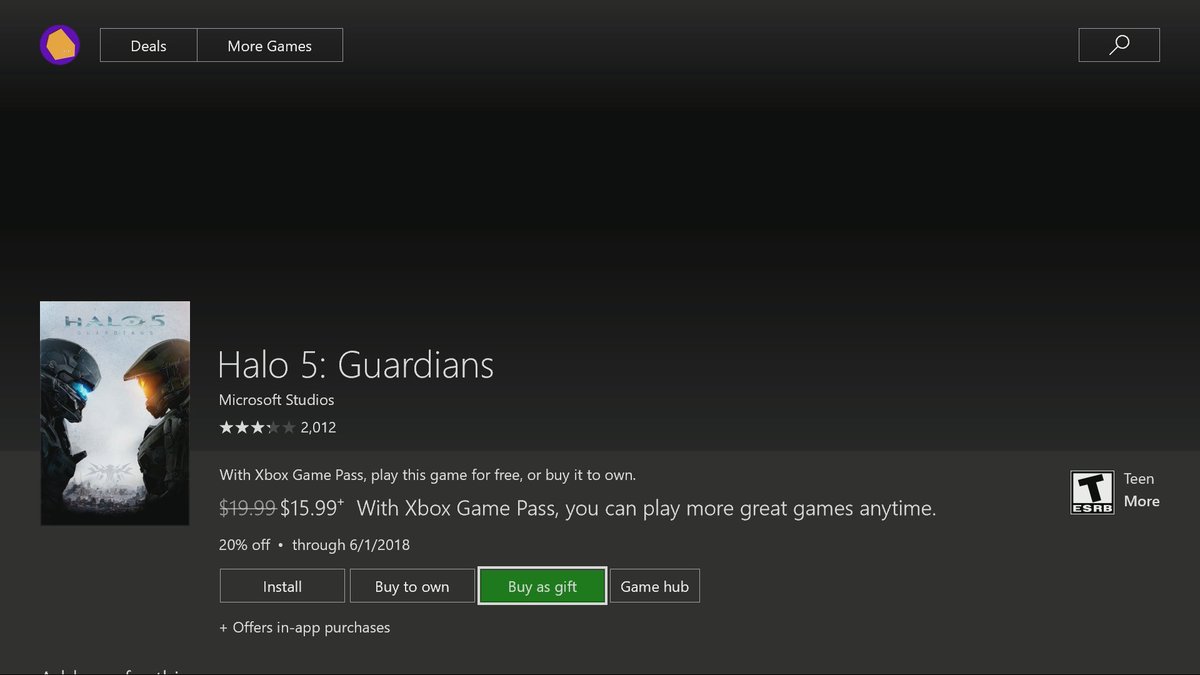 Update: This feature is now available for Xbox One Insiders.
Just in time for the holiday season, Xbox's Mike Ybarra has announced that game gifting from the Store will be available for Xbox Insiders later today. This is one of the most highly requested features on Xbox that will undoubtedly generate a ton of revenue.
As demonstrated in the pictures above, you will have an option to buy a game as a gift on its game hub page. From there, you can either choose to send it to someone on your friend's list or enter en email address to send it to. The person receiving it will get a message with a download code for the game that can be redeemed directly through the message.
There is no set date for when this feature will release for everyone else, but Ybarra noted that others can expect it "soon." Seeing how popular it will be, this is great news for people who have gone digital over the recent years.