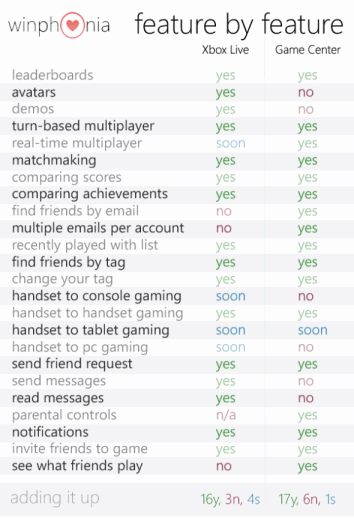 Well I will keep this one short. We all know that Apple made the game center just to get a stab at the new Xbox Live hub, but a blog finally got the chance to put these two future competitors head to head.
The results are not surprising… Xbox Live hub wins, and that is for a good reason.
At the end of the day, Apple is not really going to have a chance against the Xbox hub, but I applaud them for trying.
Via: 1800PPC