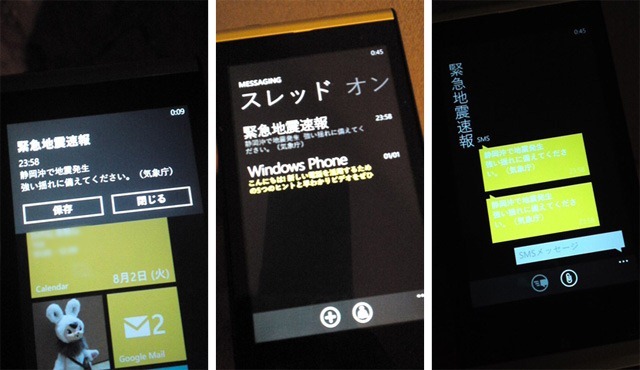 Hidden in  the Fujitsu IS12T's big bag of tricks is a neat feature which could help save the lives of Japanese owners.
According to Nanapho.jp the phone comes with an earthquake warning system which would alert owners to earthquakes in the area and allow them to seek shelter or move to higher ground if there is a risk of a tsunami.
The system is widespread in Japan but its implementation is unique to Toshiba and Fujitsu phones.
The system will allow the alert to be saved as an SMS message, to forward to friends and family as needed.
The Fujitsu IS12T is of course the first Windows Phone 7 Mango handset, the first Windows Phone 7 handset that's waterproof, and also the one with the highest megapixel camera.
Read more at NanaPho.jp here.