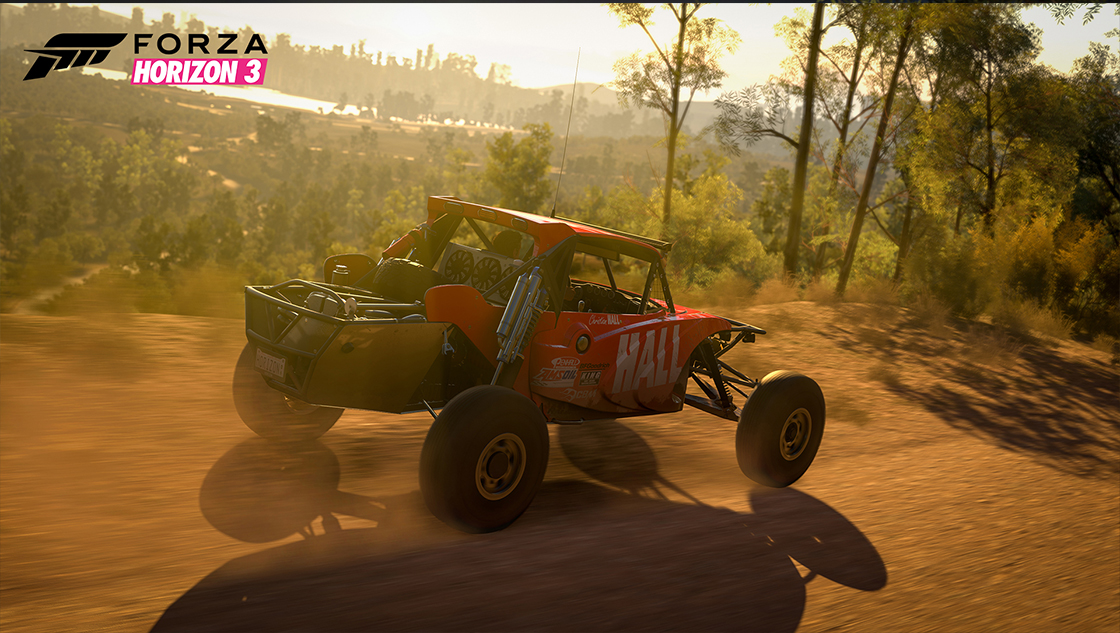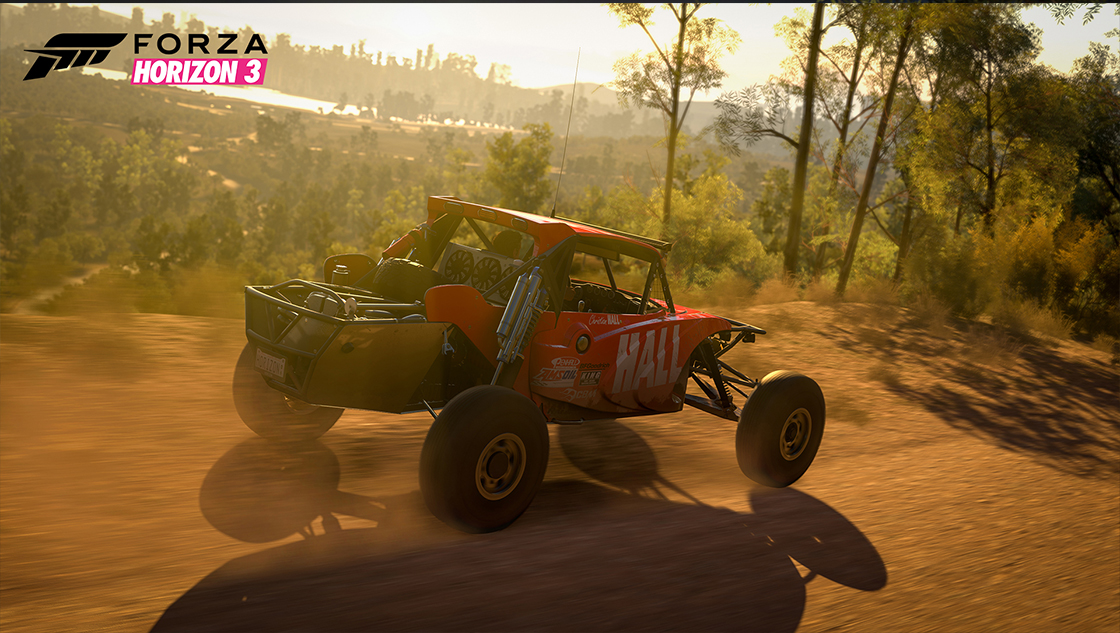 In this week's edition of the Forza Horizon 3 Garage, Microsoft is announcing new cars which includes the 1971 Meyers Manx, 2011 Penhall Cholla and the 1979 Toyota FJ40.
At the top of the list, we have the original Meyer's Manx dune buggy, a vehicle that broke new ground for adventurous drivers. For those looking for race-bred technology at its best, the Penhall Cholla has chalked up wins just about everywhere in Class 10. And when it comes to overall brawn, the Toyota FJ40 is a worldwide favorite.

Throughout the remainder of this week's car announces, you will find more vintage Australian muscle in the Ford Falcon XY GTHO Phase III and some tough trucks to blaze a trail with, like the Ford Raptor Race Truck, the Jeep Cherokee SRT and the Ram Runner.
Find the full week 4 list of cars below.
| 1957 | Chevrolet | Bel Air |
| --- | --- | --- |
| 2002 | Ferrari | 575M Maranello |
| 1992 | Ford | Escort RS Cosworth |
| 2013 | Ford | Focus ST |
| 1973 | Ford | Escort RS1600 |
| 1971 | Ford | Falcon XY GTHO Phase III |
| 2014 | Ford | Fiesta ST |
| 2017 | Ford | F-150 Raptor Race Truck |
| 1954 | Jaguar | XK120 SE |
| 2014 | Jeep | Grand Cherokee SRT |
| 2012 | Lamborghini | Aventador LP700-4 |
| 1986 | Lancia | Delta S4 |
| 2009 | Lexus | IS F |
| 1957 | Maserati | 300 S |
| 1994 | Mazda | MX-5 Miata |
| 1967 | Mercedes-Benz | 280 SL |
| 2009 | Mercedes-Benz | SL 65 AMG Black Series |
| 1971 | Meyers | Manx |
| 2012 | MINI | John Cooper Works GP |
| 1998 | Nissan | R390 |
| 1979 | Opel | Kadett C GT/E |
| 2011 | Penhall | Cholla |
| 1971 | Plymouth | Cuda 426 Hemi |
| 2015 | Polaris | RZR XP 1000 EPS ROCKSTAR EDITION |
| 2013 | Ram | Runner |
| 1993 | Renault | Clio Williams |
| 1990 | Subaru | Legacy RS |
| 1996 | Subaru | SVX |
| 1979 | Toyota | FJ40 |
| 2005 | TVR | Sagaris |
| 1990 | Vauxhall | Lotus Carlton |