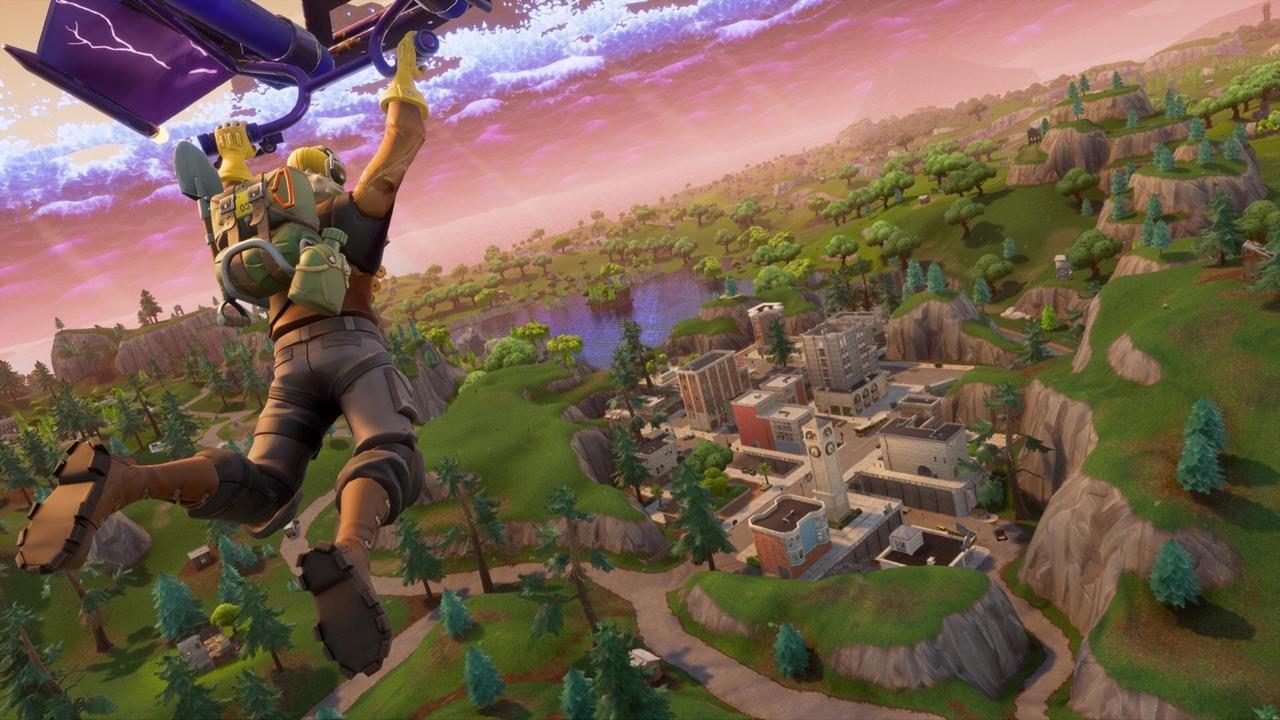 With its newest patch, Fortnite now runs at full 4K resolution on Xbox One X.
Back in late November, Fortnite received a patch to make it Xbox One X enhanced. Unfortunately, it still didn't run at full 4K resolution. The PR team at Epic confirmed at the time that Fortnite ran at 80% of 4K (3072 by 1728 pixels), though the image was then upsampled to 4K through a high-quality software upsampler. Now players will get a crisp full 4K image when playing Fortnite.
You can read the general fixes of the V.2.5.0 patch notes detailed on Epic Games' website below.
Enabled dynamic resolution and high quality temporal upsampling on PS4 and Xbox One.

Dynamic resolution gives more consistent framerate during heavy combat and increases visual fidelity when load on the GPU is lighter.
Full 4K Resolution now supported on Xbox One X.

Added a key binding for "Toggle Pickaxe" on PC.
PC + Mac Social Panel has been expanded to make browsing long lists of friends easier.
Added distinctive sound variations when starting to build with Wood/Stone/Metal.
Fixed multiple scenarios where connectivity errors would block login.
Improved XMPP connection recovery on console.
Optimized XMPP payloads.
Removed extra queries when returning from match.
Removed redundant store queries.
Bug Fixes
Fixed a problem with empty progress bars incorrectly showing as full bars on Mac.
Fixed Discord game invites and rich presence information.