Windows 10 Mobile has its issues, but how about Microsoft's very well received Windows 10 compressed onto a 5.5 inch 720P screen.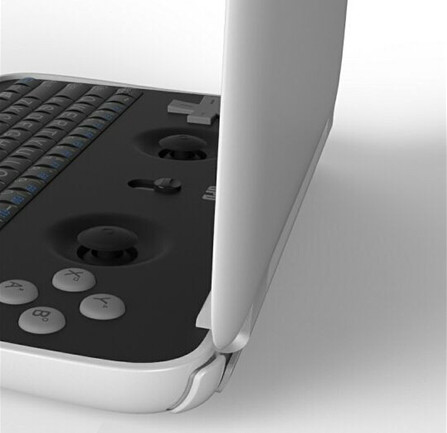 That is the idea hardware company GPD is floating at the Dingoonity community, where they are soliciting feedback on their concept above.
Their design for the GPD Windows 10 Game Console would see Windows 10 Home running on a Z8550 quad-core Cherry Trail processor with 4 GB of RAM and 64 GB of expandable storage, and would be aimed at gamers who want to play full Windows games on the move. The console may also dual-boot Android OS.
The company already sells the similar GPD XD which does not run a full OS and lacks the keyboard, which is the devices main differentiating feature.
Due to the small size of the screen the Windows 10 OS would be free to use, meaning if the company can ruffle up enough interest the device does actually have an even chance of reaching the market.
The full floated specs include:
SoC – Intel Atom x5-Z8500 / Z8550 quad-core Cherry Trail processor
System Memory – 4GB RAM
Storage – 64GB eMMC flash (It could change to 32 or 128GB however) + micro SD slot up to 128GB
Display – 5.5? capacitive touch screen; 1280×720 resolution; Corning Gorilla Glass 3; In-Cell technology.
Video Output- micro HDMI
Audio Output – micro HDMI + 3.5mm headset jack
Connectivity – WiFi and Bluetooth
USB – 1x USB Type-C port, 1x USB 3.0 host
Battery – 6000 mAh non-removable Li-Po battery, good for 6 to 8 hours of online games.
With Windows 10 Universal apps as at home on PC as phone the device could be used as a very useful tablet-type handset most of the time, except for the odd heavy-duty PC app, at which point I assume one would have to reach for the magnifying glass.
For a blogger a full PC with a real keyboard which can be slipped into a coat pocket is of course heaven. Are our readers similarly attracted? Let us know below.