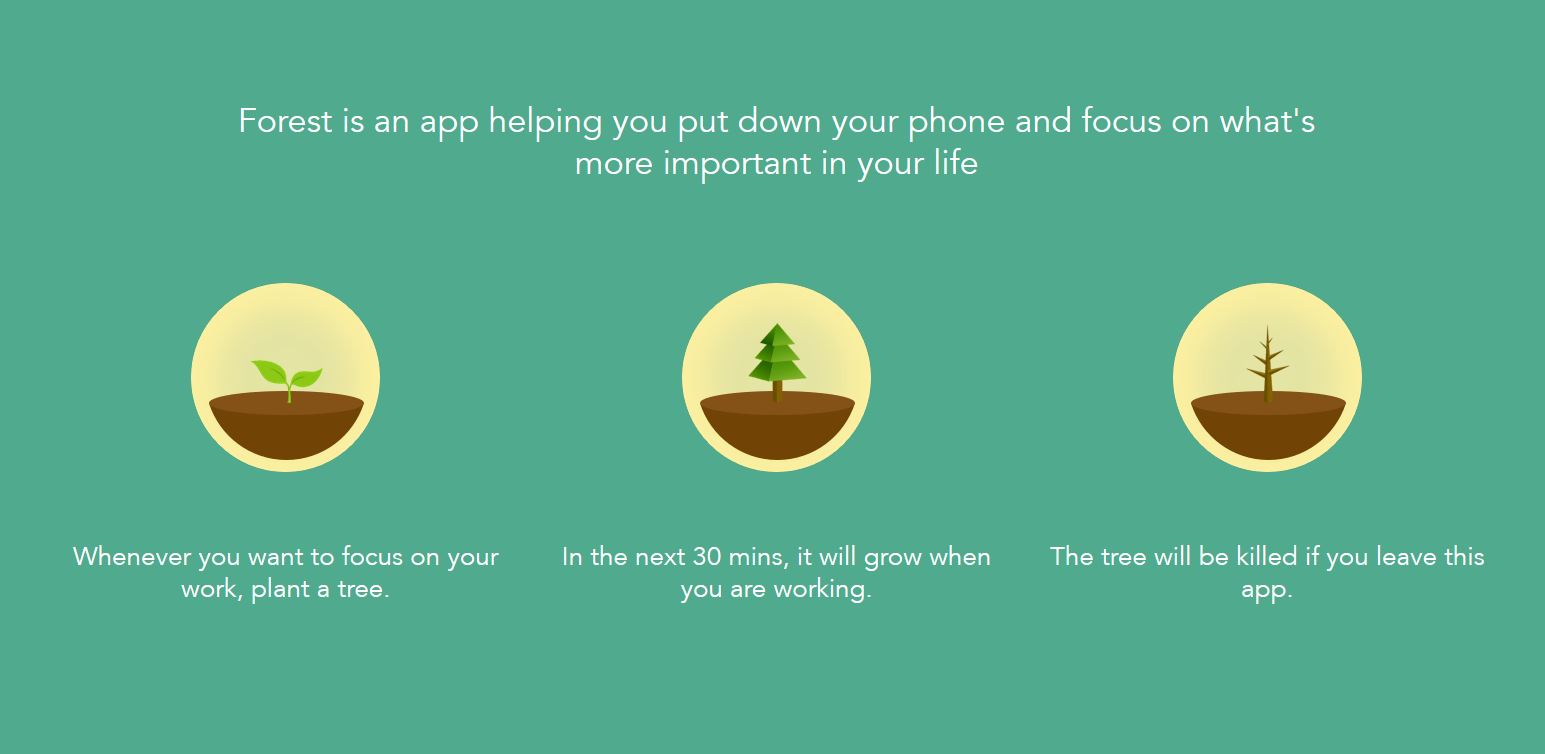 Last year, Forest app was released for Windows Phone 8 devices. Recently this app got updated in Store with Windows 10 support. It includes Cortana integration and lock-screen notification support.
Have you ever been addicted to your phone and just cannot put it down? Forest provides an interesting solution to beat your phone addiction. You can plant a seed in Forest. In the next 30 minutes, this seed will gradually grow into a tree. However, if you cannot resist the temptation and leave this app to check Facebook or play a game, your tree will wither away. With this interesting mechanism, the sense of achievement and responsibility will drive our users to stay away from their phone with no pain.
Features:
A self-motivated and interesting method to help you beat phone addiction.
Cultivate your personal pattern of time management: make good use of 30-minutes to fully concentrate on your work and finish it effectively.
Share your forest with friends.
Track your history in a simple and pleasant way.
Gallery
Download it from Windows Store here.