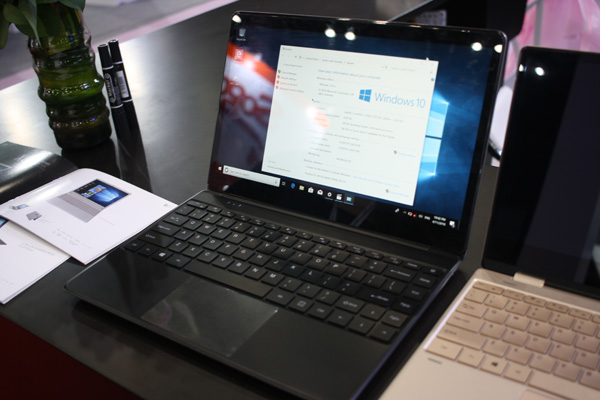 NotebookItalia reports that Chinese white-box ODM Weibu has shown off a laptop powered by the SnapDragon 835 processor at the Global Sources Electronics Fair 2018.
According to the spokesperson at the fair, the device was developed with a Snapdragon processor due to a shortage of the fanless Intel Gemini Lake processors.
The Weibu H133W-MY features an ultra-thin design, 13.3-inch Full HD IPS display (1920 x 1080 pixels), Qualcomm Snapdragon 835 with 4GB of RAM and 64GB of ROM, 5000 mAh battery, 1MP webcam and – for connectivity – a USB Type-C port and a 3.5 mm audio jack, in addition to 802.11ac WiFi.
It is hoped that the use of the Qualcomm processor would mean these PCs would be half the price of a comparable Intel device, which would buck the trend of these Always Connected PCs actually being somewhat more expensive than similar Intel devices.
Grab a brief look at the device below:
Cheap Windows 10 on ARM laptops may make these devices a popular category, defying those who believe the Windows 10 on ARM project is already dead on arrival.
Via liliputing