Is Copilot the best AI companion out there? Help us find out by answering a couple of quick questions!
Microsoft teased some of the upcoming features for Windows 10 that are coming with the Creators Update at the Windows 10 event in October. One of the features teased at the event was Windows 10 themes from the Windows Store which would essentially add themed sounds, wallpapers, and much more to your PC. Now, it seems like the first set of Windows 10 themes are already live on the Windows Store and users can install them today.
Don't get too excited, though — you can't actually use the themes just yet as they are not supported by Windows 10 yet, even if you are a Windows Insider running the latest Insider preview builds. Microsoft will, however, likely add support for themes to the Windows 10 Insider Preview in early 2017, so you should be able to try them out very soon. Here's the "Beauty of Britain 2" theme by Sean Byrne: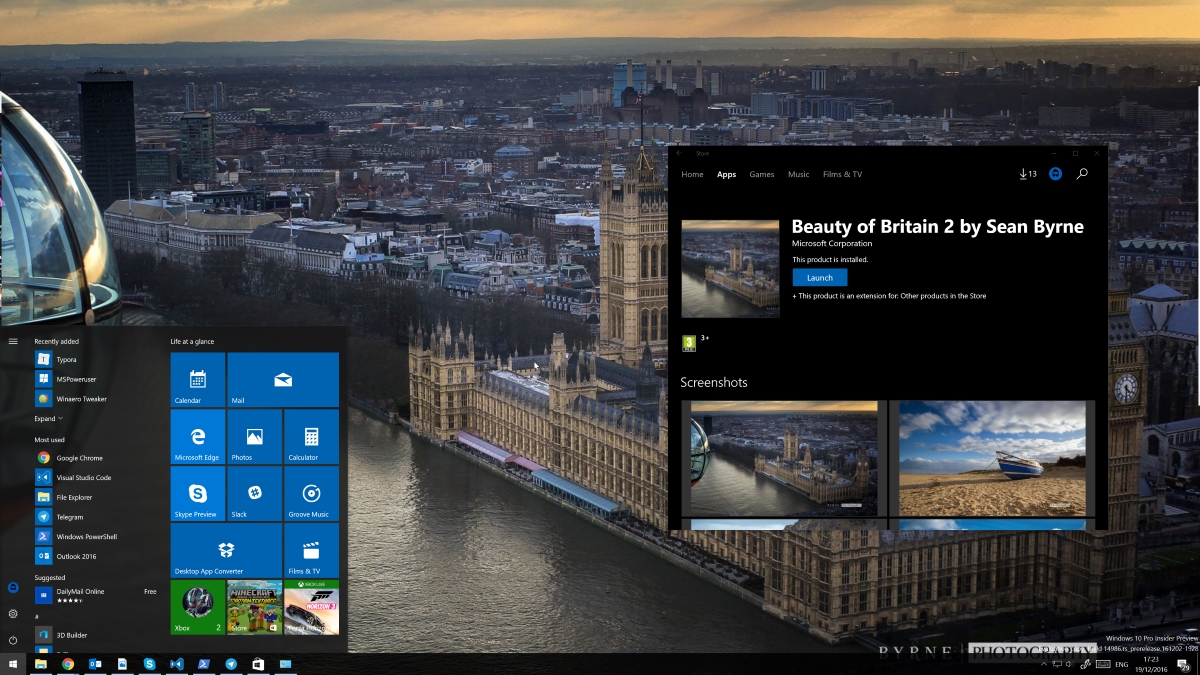 It is worth noting that you can actually try the themes out right now if you want by heading over to WindowsApps in Program Files and then finding the theme files where you'll see a .themepack which will get installed once you run it. But if you are not a power user, you probably won't be able to go through all of this — so you should just wait for the official release which should happen fairly soon if you are in the Insider program.
You can download some of the themes below:
Keep in mind that there are a handful of other themes on the Windows Store which you can find if you look around a bit.