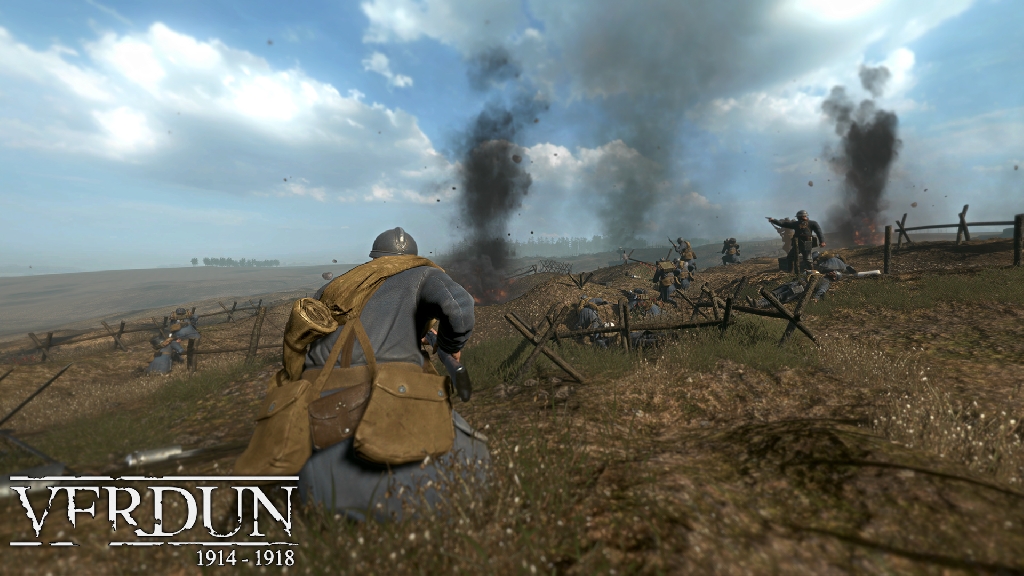 The World War 1 multiplayer first person shooter "Verdun" has been delayed for Xbox One, though the PS4 version is still on track to be released August 30. Initially the company wanted to release the title for both consoles at the same time, but in an announcement made on the games Steam page, the development team had this to say:
"Although we would have loved to release Verdun on both the Xbox One and PlayStation 4 at the same time, we regret to inform you that the Xbox One release is postponed. We hope to get the game as soon as possible on this great platform. Yet in order to deliver you a true trench warfare experience we need a little more time."
For those who don't know what "Verdun" is, the game's site describes it as follows:
The game takes place on the western front between 1914 and 1918, in one of the bloodiest conflicts in world history. The developers were inspired by the infamous Battle of Verdun France in 1916. The game offers 4 distinct game-modes; Frontlines, Attrition, Rifle Deathmatch and Squad Defense. Also many historically accurate features are included such as realistic WW1 weaponry, authentic uniforms, gore and maps based on the real battlefields of France and Belgium.

FEATURES:

Realistic World War 1 gameplay: Authentic weaponry with realistic bullet physics, skill based weapon handling, gore, poisonous gas with a claustrophobic gas mask experience, gore and artillery barrages
Tactical squad-based FPS: Unique squad leveling system, distinct squad types and roles, voice chat
True trench warfare: Real-time dynamic frontline with momentum-based attack and counter-attack gameplay
Authentic World War 1 setting: Typical WW1 music and style, historical battlefields set on the Western Front
Challenging game modes: Team-based Frontline, tactical Attrition, skill-based Rifle Deathmatch and desperate survival in Squad Defense
There has been no word yet on when exactly the Xbox One version of the game will be released, but we'll be sure to update as soon as we receive any information. In the mean time you can check out this trailer for the game below.