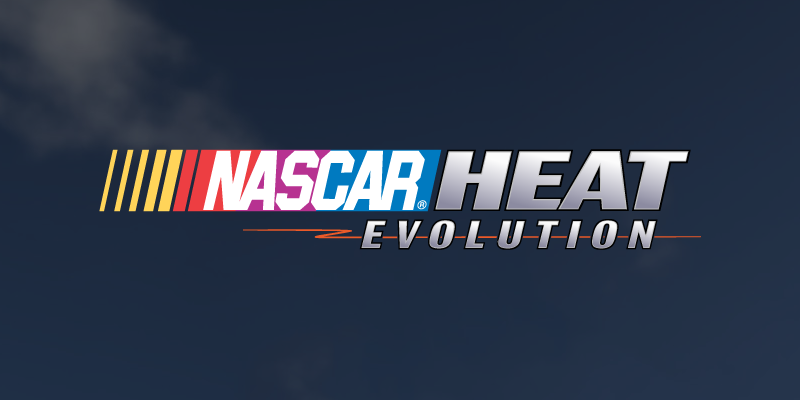 Monster Games has announced NASCAR Heat Evolution, the first NASCAR game for the Xbox One. The title is also the first game in the Heat series since 2002. While there have been some other NASCAR games recently of mediocre quality, the Heat series was generally well received.
Heat Evolution will launch on September 13th of this year. The game will include 23 licensed tracks, as well as licensed NASCAR drivers. Some of the game's features, listed on its website, are below.
Everyone wants to win
Get ready for the most fun you've had with a NASCAR game in years! Whether you're a casual racer or die-hard sim fan, NASCAR Heat Evolution will adjust to your skill level with a brand new AI and Speed Rating system that applies the right amount of challenge for you.

New & old ways to play
In addition to pick-up-and-place races and Career Mode, the all-new Chase mode allows you to experience the excitement of the final 10 races of the NASCAR season as you compete to take home the prestigious Sprint Cup. You asked for them and we listened… Challenges are back! Relive or rewrite this season's most memorable moments as the drivers who lived them.

A proven track record
After over a decade, Monster Games returns to NASCAR. This team of all-stars created the original NASCAR Heat and NASCAR: Dirt to Daytona, two of the most highly rated and best-selling NASCAR titles of all-time. This dedicated group has built NASCAR Heat Evolution from the ground up to ensure a brand new racing experience.
The game has potential, seeing how it's developed by the original Heat team. NASCAR Heat Evolution will launch on Xbox One September 13th, and you can pre-order it for $59.99 here.
Did you play the original NASCAR Heat back in the day? Are you excited to play Heat Evolution? Let us know in the comments below!