Is Copilot the best AI companion out there? Help us find out by answering a couple of quick questions!
Mozilla has recently acquired Fakespot, an online service that helps users to filter out fake reviews, unreliable sellers, and counterfeit products. Following the acquisition, Mozilla has now integrated Fakespot technology into Firefox browser as a new feature. The new feature will be known as "Review Checker" and will work initially on Amazon, BestBuy and Walmart. Firefox has started testing this feature recently and it will be rolled out to everyone in November. Here are more details about Firefox Review checker and how to use it.
What is Firefox Review Checker?
Firefox's review checker is an experimental feature designed to guide your buying choices. Utilizing Fakespot technology by Mozilla, this tool evaluates the authenticity of product reviews, assisting you in discerning if the reviews originate from genuine customers or if they are influenced by biased or compensated reviewers. Review Checker assigns grades for each product reviews ranging from A to F.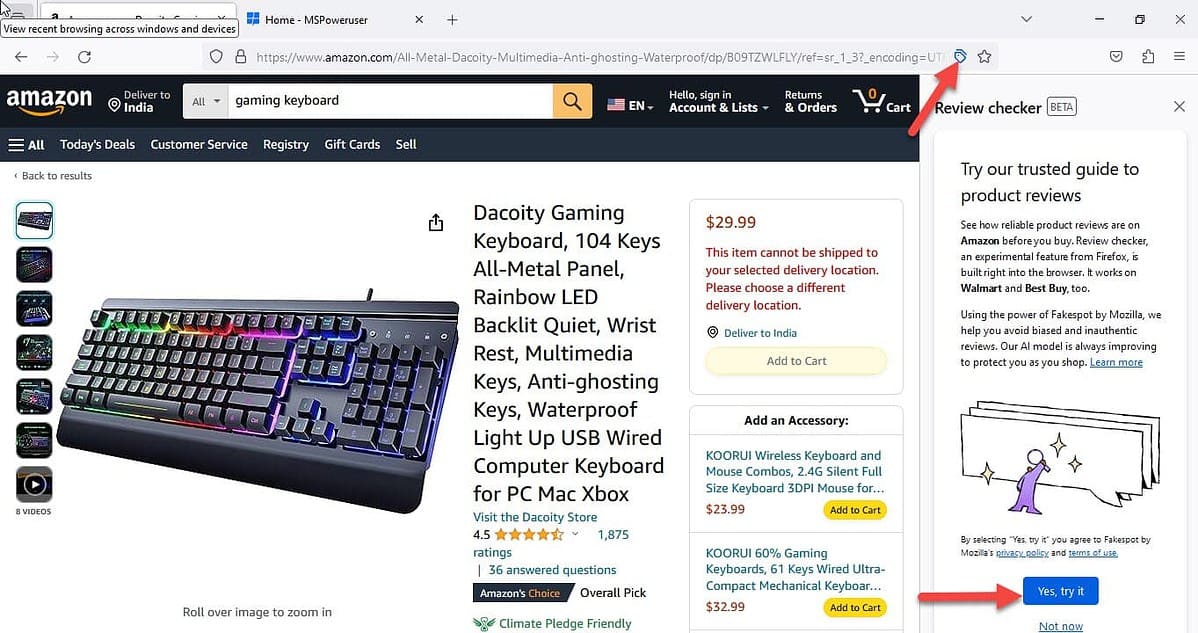 How to use Review Checker in Firefox
Visit a product page on website such as Amazon, Bestbuy or Walmart, look for the new price tag icon on the top. Click it and select "Yes, try it " to turn on the review checker. Review checker analyzes review on product page and gives them grades as below. You can take an informed descision.
Mozilla believes, A and B are "Reliable reviews", C is the mix of reliable and unreliable reviews, and D and F are unreliable reviews.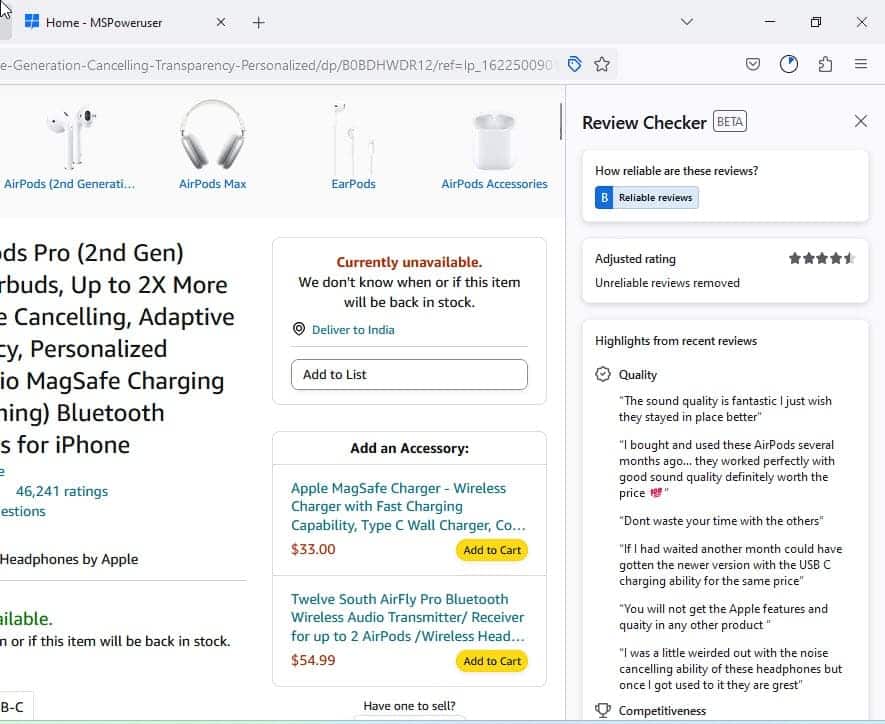 To turn off Review checker, in the settings section at the bottom of review checker, choose "Turn off review Checker."
Privacy and performance: Review checker respects your privacy by using Oblivious HTTP (OHTTP), which prevents Mozilla from linking you or your device to the products you have viewed. Review checker is also lightweight and should not affect your browsing speed or browser performance.
Mozilla is targeting Review Checker for Firefox version 120 for desktop and Android, which is scheduled to release on November 21, 2023.