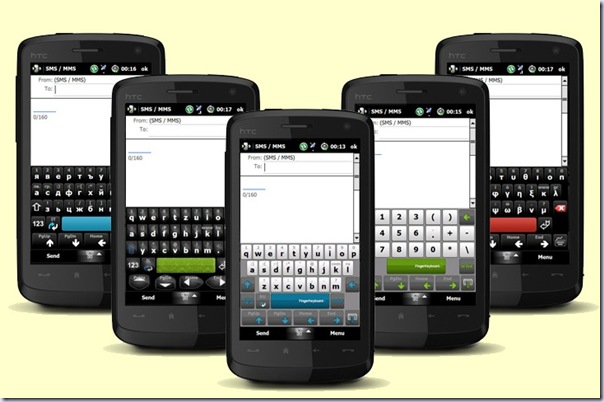 Exidler and Rozenthal from XDA-Developers.com has released a new finger-friendly keyboard that supports a very wide range of languages and devices.
Calling it one of the most touch-screen friendly keyboards out there, they claims the following features:
FEATURES:
– great looking

– supports both portrait and landscape modes
– supports WVGA & WQVGA / QVGA cab and VGA
– supports different language layouts
– has a numeric layout for fast typing of numbers
– supports selectable colour schemes
– supports Windows Mobile Contact name suggestions
– supports Windows Mobile Word suggestions
– has excellent layout of buttons in both portrait and landscape
– many cool functions: text selection, cut+copy+paste, home, end, single word deletion, single line deletion, whole text deletion etc.
– preset emoticons for fast typing of smile-faces
– preset web browsing shortcuts for fast typing of web and e-mail addresses
– highly customizable 
– supports click sounds when typing
– has a configuration utility that allows selecting languages and colour schemes
– comes in a .cab file for easier installation
In trying out the application it is certainly true that it is extremely responsive, the feedback on typing is very good, due to the click sound and character pop-up, and it supports typing on release rather than the first touch, meaning you can move your finger around to find the right character before typing.
It also support features found in HTC's latest keyboard, such as symbol keys on press and hold.
The main weakness I found is the lack of auto-correct. Unfortunately I feel this is close to a fatal flaw, especially when typing on a small 2.8 inch screen, and I hope the developer addresses this one weakness.
It is otherwise a superb keyboard that should complement any windows mobile device.
Read more and download the app from XDA-Developers here.