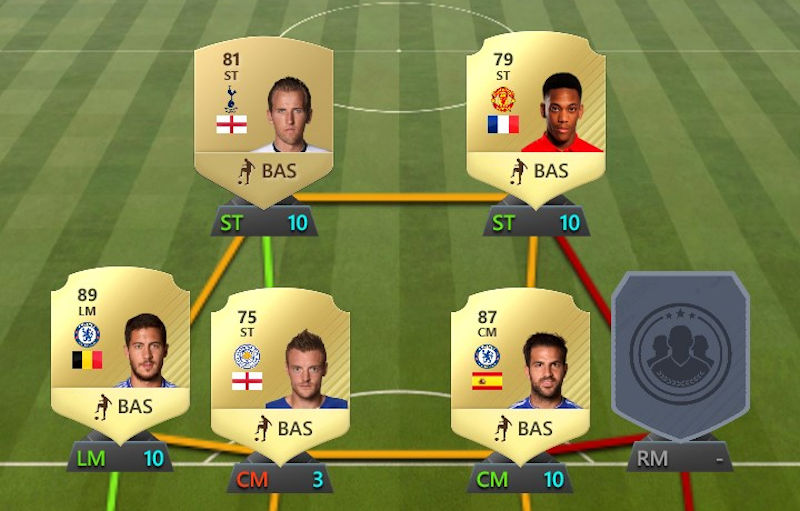 EA has released a brand new for FIFA 17 Companion app for Windows Phone. The Companion App has been completely redesigned to be easier and faster to use. EA has added end-to-end support for Squad Building Challenges, so you can exchange Players from your Club for exciting rewards on the go. For a limited time, select returning FUT 16 users will be able to create their FUT 17 Club on mobile. After September 30 you will need to have logged into FUT on your console or PC to keep using the app.
The app lets you fully manage your FUT 17 Club while you're away from your console or PC, lets you prepare your squad for the next big match, bid on that last minute Transfer, and find exciting new Players and Items in Packs using Coins and FIFA Points. Once you have created a club in FUT 17 on your console or PC, take advantage of these exciting features:
SQUAD BUILDING CHALLENGES
In this entirely new mode, exchange Players from your Club by building unique Squads and meeting the challenge requirements. Once your Squad is complete, submit it to exchange your Players for exciting rewards, such as different SBC Players, Packs, Coins, and more. Check back often for new challenges and rewards. Complete full challenges on the Companion App and claim your rewards right away, or plan your Squad on mobile and finish it on your console later!
TRANSFER MARKET
Never miss out on an important transfer and keep tabs on market activity. The Transfer Market lets you list items from your club and bid on new Players, Consumables, and everything needed to build your Ultimate Team!
SQUAD AND CLUB MANAGEMENT
Prepare for your next big match while away from your console. Manage your Formations, Players, Managers, and Consumables.
STORE
Build out your Club with Packs that can be purchased with Coins or FIFA Points. The FIFA 17 Companion App ensures you'll never miss a special Pack offer or lightning round.
This app requires you to have an EA Account, FIFA 17 (available on PlayStation®4, Xbox One, PC, PlayStation®3, and Xbox 360™), and a FIFA Ultimate Team™ Club.
See screen shots of the app below:
Gallery : FIFA 17 Companion app screen shots
Find the app in the Windows Store here.
Developer: Electronic Arts