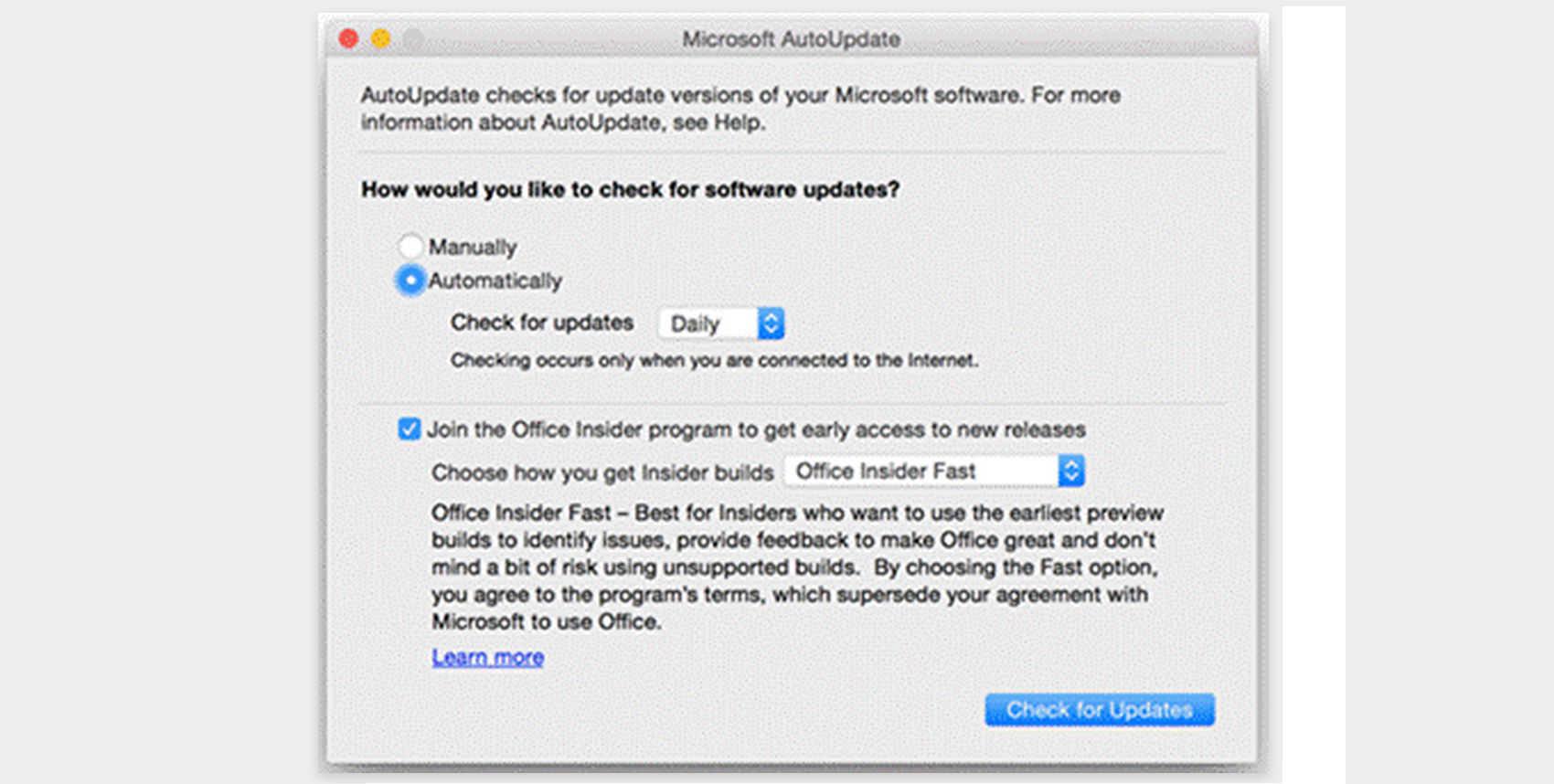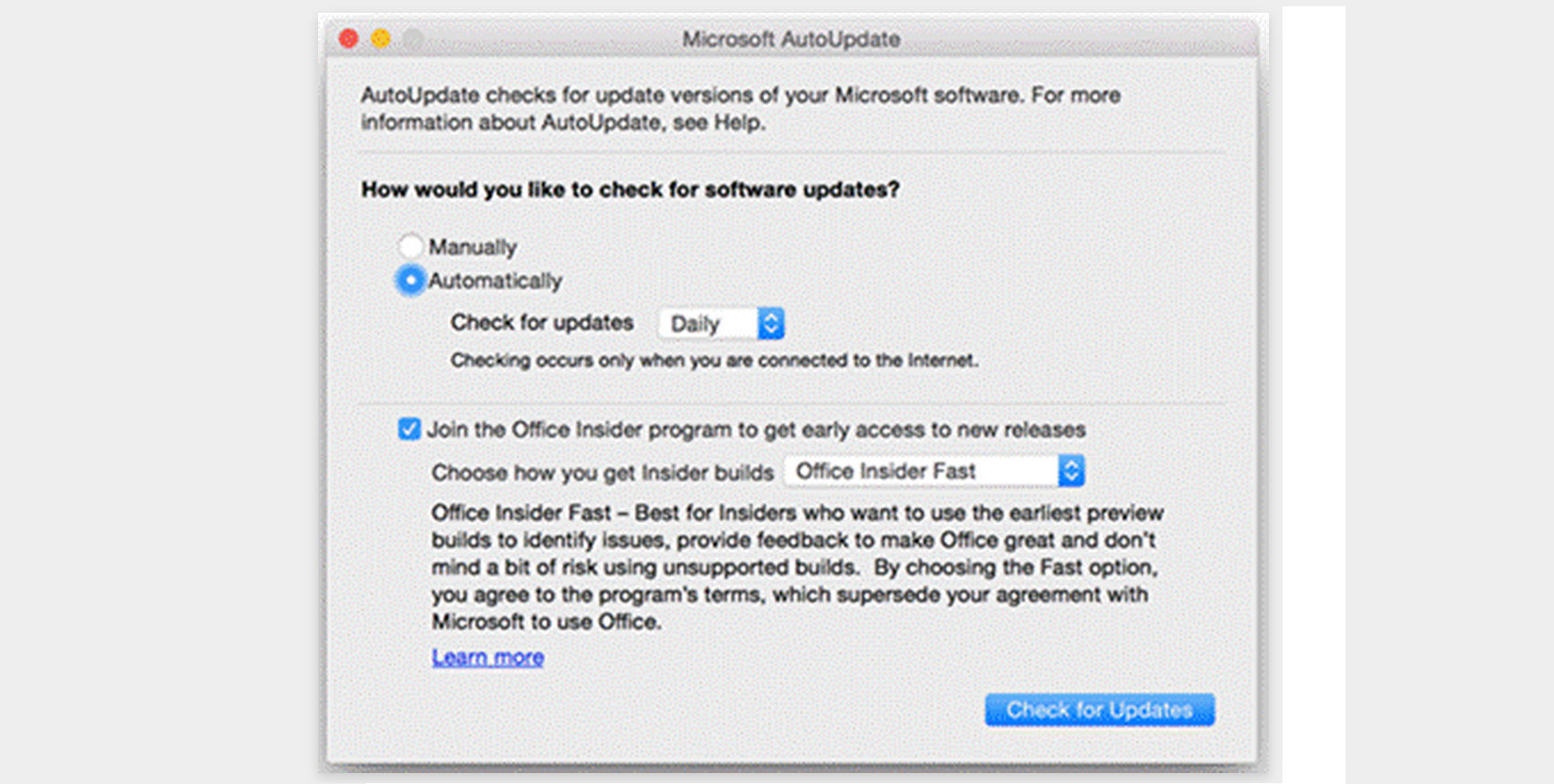 Microsoft has added a new ring to their Office Insider Program.
Besides the earlier Slow ring which offered stable and reliable new builds, the Fast ring is now available for devil may care people who like living on the edge.
Microsoft descibe the experiences on the Insider Slow and Insider Fast as such:
Office Insider Slow: This is the option that we offered originally to Mac users. It's ideal for those who want early access to fully supported Office 2016 for Mac builds, with minimal risk. Every month, we typically release one, sometimes two, Insider Slow updates.
Office Insider Fast: This is a new option is for those who want to use the earliest builds possible to improve quality and influence features. Office Insider Fast is best suited for those who don't mind the risks inherent in using unsupported builds. We aim to release Insider Fast builds to Mac Insiders on a weekly basis, although we'll hold builds that don't meet the quality bar.
If that sounds just like your thing this is how you can join the program:
Open any Office 2016 for Mac app.
Click Help > Check for Updates.
In the Microsoft AutoUpdate dialog box (above), select the Join the Office Insider program to get early access to new releases check box.
In the Choose how you get Insider builds list, click Office Insider Fast.
Read the terms of the program, and then click Accept.
Click Check for Updates. You'll soon be prompted to install update 15.23. (Everyone else is on 15.22 at the moment.)
Read more about the process at Microsoft Answers here.