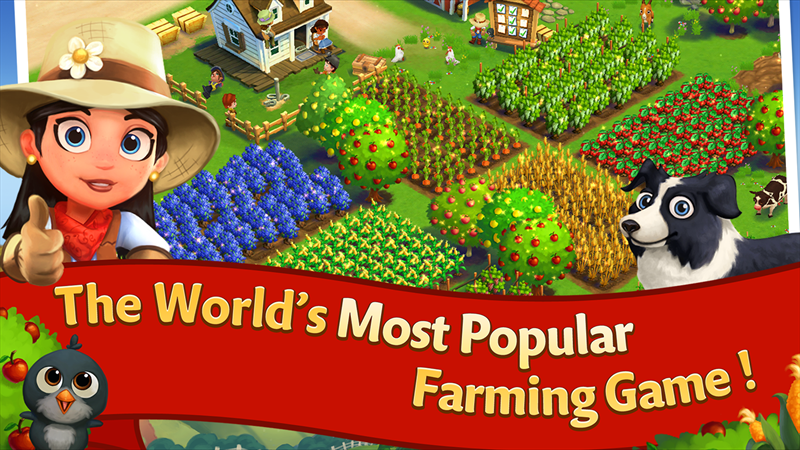 Zynga's popular social game Farmville 2: Country Escape has snagged a big Autumn update.
In the game players have to go on farm adventures to collect rare goods and craft new recipe, raise animals and grow their farms with friends by joining a farm Co-Op to trade and share or play on their own in Anonymous Mode.
In the game players can:
CRAFT a variety of baked gourmet goods like classic country apple pies
HARVEST farm fresh crops of your favorite fruits and vegetables
CUSTOMIZE your own farm for charming country living
COLLECT hidden and rare items as you discover a new coastal farm
NURTURE and raise a wide variety of adorable animals like your very own farm dog
EXPLORE a new FarmVille story filled with special farm adventures
BUILD a lush family farm by the coast so all your friends can visit
FISH with your fellow farmers and sell your catch at Pike's Landing
GARDEN by the beautiful blue ocean as you decorate your farm with flowers and fresh produce
TRADE and chat with friends or play anonymously with people from all over the world
ESCAPE to the coast and then connect to your Facebook farm to send free water
EARN daily rewards with the Mystery and take a spin at the Prize Wheel
The autumn update to version v 4.0.392 adds:
Autumn is in the air and your favorite FarmVille characters are getting ready for the centennial anniversary of the Farm's first fall harvest.
Join in the fun and craft parade items like Float Skirts and Batons to sell on the Bingo Orders Board!
Complete Bingos to earn Parade Points and win rewards like a limited time Turkey Farm Hand! COMING SOON!
See screen shots of the game below:
Gallery : Farmville 2: Country escape
Download the game for free from the Windows Store here.
Via