Facebook today announced a major update for its Messenger mobile apps on iOS and Android. This Messenger v4 update is focused on simplicity as most people surveyed by Facebook said that they would like to see simplified version of Messenger.
Simplified Navigation: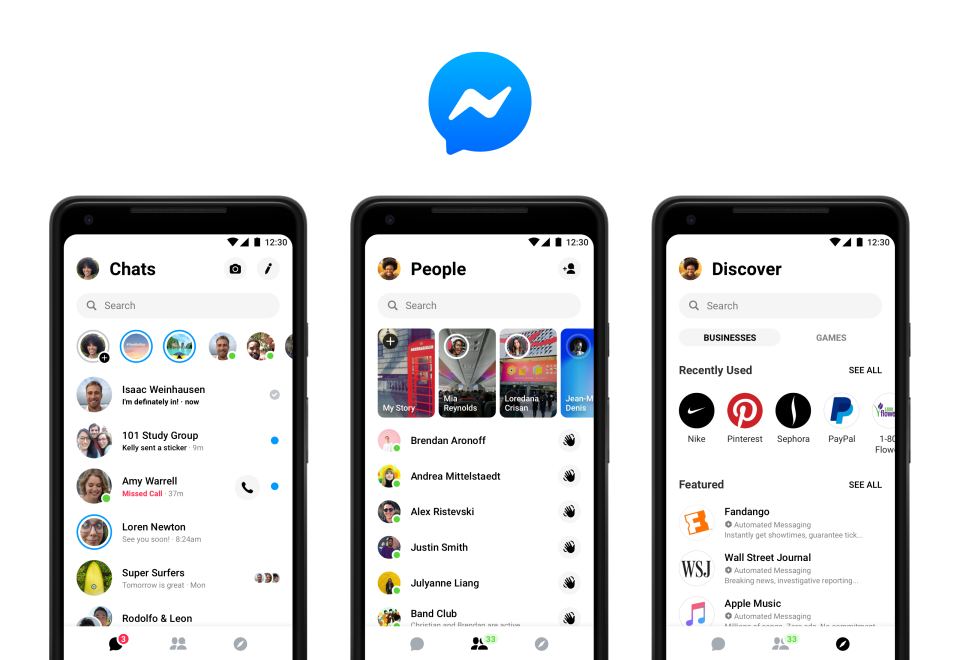 The new Messenger will have just three tabs instead of nine. The three tabs are: Chats tab, People tab and Discover tab.
Your conversations — both one-to-one and groups — are front and center in the Chats tab. For hundreds of millions of people every day who share pictures and videos, Messenger 4 will have visual communication features like Camera at the top so you can easily capture and share your selfies.
Once you tap into Messenger 4's People tab, you can find friends, catch up on people's Stories, and see everyone who is active right now.
Then you have the Discover tab, where you can connect with businesses to get the latest deals, play Instant Games, book your next vacation, follow the news and more.
Facebook is announcing new chat customizations called color gradients using which you can now use multiple colors to customize your chat bubbles in conversations. Color gradients can be customized any time to reflect the mood of conversation. Even though this new update is all about simplification, several old features such as location sharing, polls, games, etc, will continue to exist.
This Messenger v4 update will roll out globally in the coming weeks in a phased manner. Facebook also mentioned that it is working on several new features including dark mode support that will be coming in the upcoming weeks.