It may have been a long time coming, but it appears it's finally on its way. In the next few updates,  Facebook Messenger for Windows 10 Mobile might finally be able to place and receive voice and video calls, just like other platforms.
In today's update for Facebook Messenger beta, some users on reddit's Windows phone sub noticed that their messenger app now features voice and video call functionality in the chat interface.
We were able to confirm this on our Moly X1 device running 10586.420 which indicates that it isn't a region locked feature, but we would als note that upon pressing the call button, the app crashed and the options vanished from the UI. As the app isn't able to receive calls yet, nor does it feature a call tab to properly make use of the feature nor is it available for all users, it is very likely that the feature will be enabled in a future flight.
The Polish site MS Mobile.Pl captured some screenshots of it, so you can get a feel for how it looks.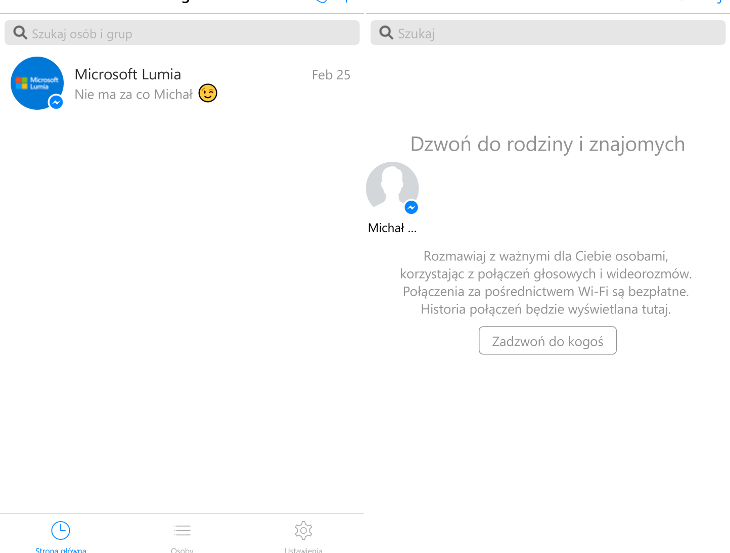 Would you use Facebook audio calls in messenger? Let us know in the comments below.