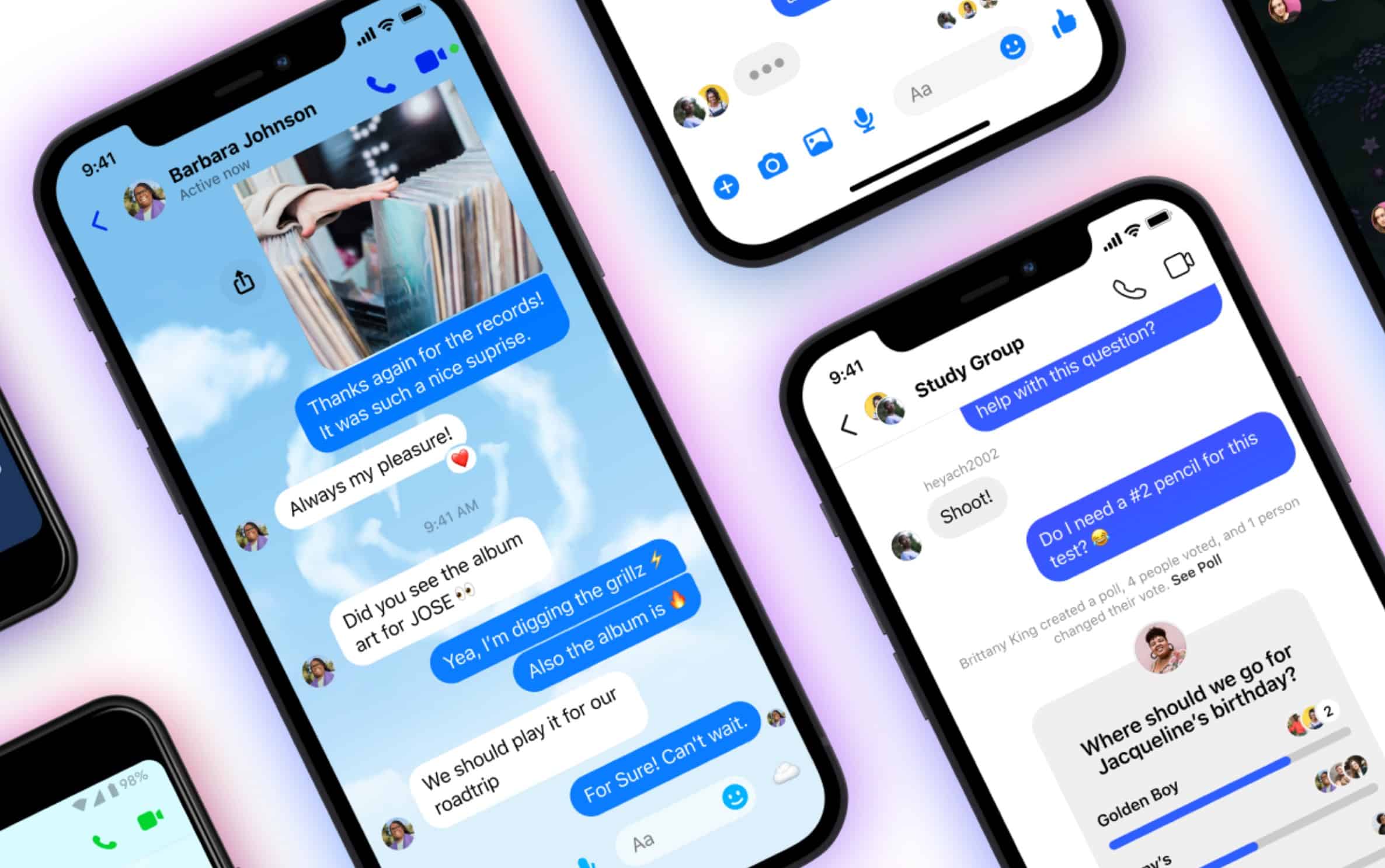 Facebook today announced new group messaging features including the ability to start cross-app group chats with both Messenger and Instagram friends, new chat themes, and exclusive content from Cardi B, Steve Aoki and Travis Barker. Read about the features in detail below.
Cross-app group chats:
With this update, people will be able to start group chats between their Instagram and Messenger contacts. Within these cross-app group chats, you can continue to customize your chat experience with chat themes and custom reactions.
Facebook is also introducing polls to your Instagram DMs and group chats with friends across Messenger and Instagram.
With delivery controls, you decide who reaches your Chats List, who goes to your Message Request folder, and who can't message or call you.
To help you feel more present in your group chats, Facebook has created Group Typing Indicators so you can see when others are typing.
Themes:
New expressive chat themes for everyone on Messenger and Instagram.

To experience the popularized Gen Z aesthetic, we launched the Cottagecore chat theme. The theme is inspired by a romanticized pastoral world, and now you can personalize your chats with this niche theme.
To help J Balvin fans celebrate the release of his new album, we launched a dreamy chat theme inspired by the album artwork.
Shared experiences:
 To make it easier for you and your friends to bond, you can now watch your favorite content directly from your Instagram feed together with your friends. Just start a video chat within Instagram, scroll to the post you want to share then click on the share button and Watch Together!
Source: Facebook