Facebook Marketplace Not Working: 10 Simple Solutions
6 min. read
Updated October 12th, 2023
Published October 9th, 2023
---
Readers help support MSPoweruser. When you make a purchase using links on our site, we may earn an affiliate commission.
Read the affiliate disclosure page to find out how can you help MSPoweruser effortlessly and without spending any money. Read more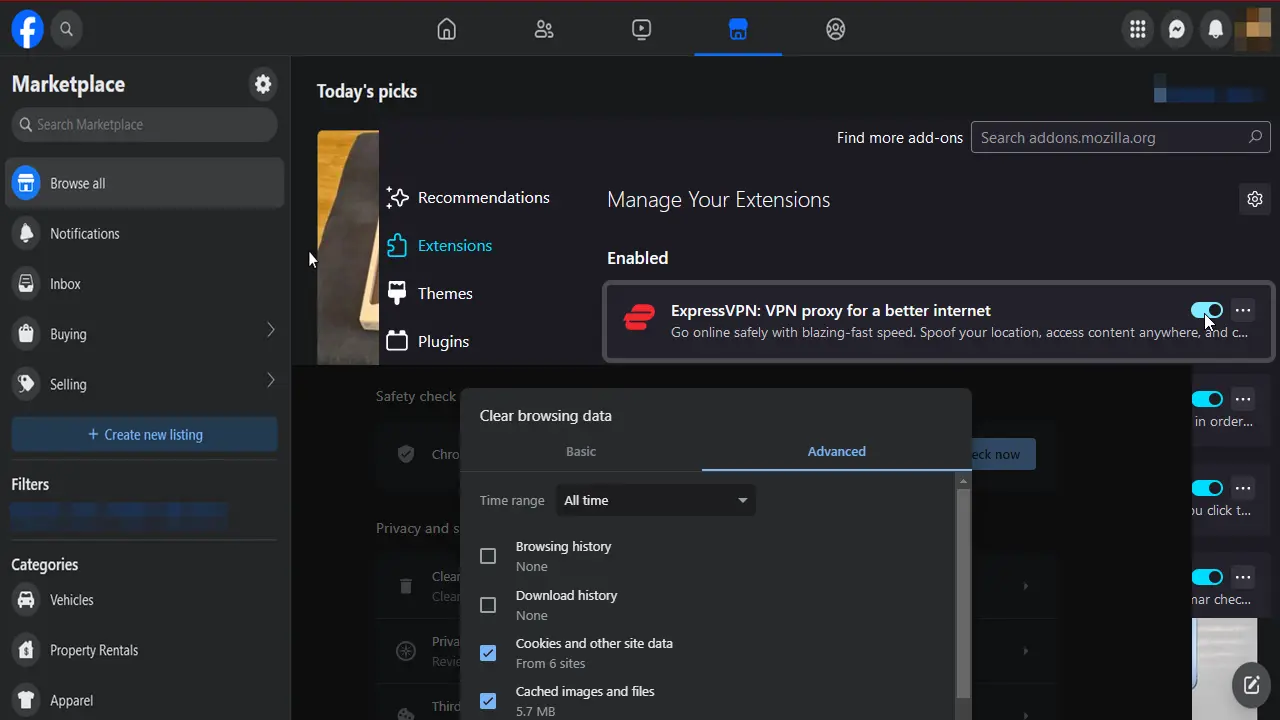 Is Facebook Marketplace not working for you anymore? As an avid Facebook user, I've also encountered this issue. Although annoying, it's easily solvable.
Below, I'll share my hands-on experience and solutions to help you navigate this challenge. Additionally, I'll explain why this problem occurs in the first place, and how to ensure it never happens again. Ready?
What Is This Error?

Facebook Marketplace has become an essential tool for millions worldwide, allowing users to buy, sell, and trade within their local communities. However, like any other online platform, it's not immune to glitches and problems.
Users might encounter issues such as:
"Cannot connect to Marketplace"
"Marketplace isn't available to you"
"You can't access Marketplace at this time."
Many Facebook updates mentioned some tweaks to the Marketplace. That could be one of the reasons behind its instability.
It's crucial to identify the exact problem you're facing. Here are some common error messages and their potential meanings:
Blank Screen: This could indicate a loading issue or a temporary glitch with the app.
Marketplace Isn't Available to You: This might suggest that your account doesn't have access, possibly due to region restrictions or account limitations.
You Can't Access Marketplace: This could be due to a temporary ban or restriction based on Facebook's policies.
Why is Facebook Marketplace Not Working?
Before diving into the solutions, let me explain the potential causes:
Server Issues: Sometimes, the problem isn't on your end. Facebook servers might be down or undergoing maintenance.
Account Restrictions: Facebook might have restricted your account from accessing the Marketplace due to policy violations.
App Glitches: Outdated apps can have compatibility issues and stop working normally.
Internet Connection: A weak or unstable internet connection can hinder the app's performance.
Account accessibility: Ensure your account isn't newly made and that the Marketplace feature is available in your country. Otherwise, you won't be able to use it.
How To Fix Facebook Marketplace Not Working Step-by-Step 
In my experience, updating the app or logging out and then in again usually clears the issue. So, let's start with the simplest solutions and slowly build our way up to the more complex ones.
1. Check Facebook's Server Status
Before diving into personal troubleshooting, ensure the problem isn't on Facebook's end. Websites like Downdetector can provide real-time information on its server status.
2. Update the Facebook App
Always ensure you're using the latest version of the Facebook app. Outdated versions might contain bugs that have been addressed in newer releases.
So, head to your respective app store (Google Play Store or Apple App Store) and update if necessary.
3. Re-login to Facebook
Sometimes, simply logging out and logging back in can refresh your account settings and resolve glitches. On the app, select the hamburger icon, scroll down, and select "Log Out." Then, re-login and check if Marketplace is accessible.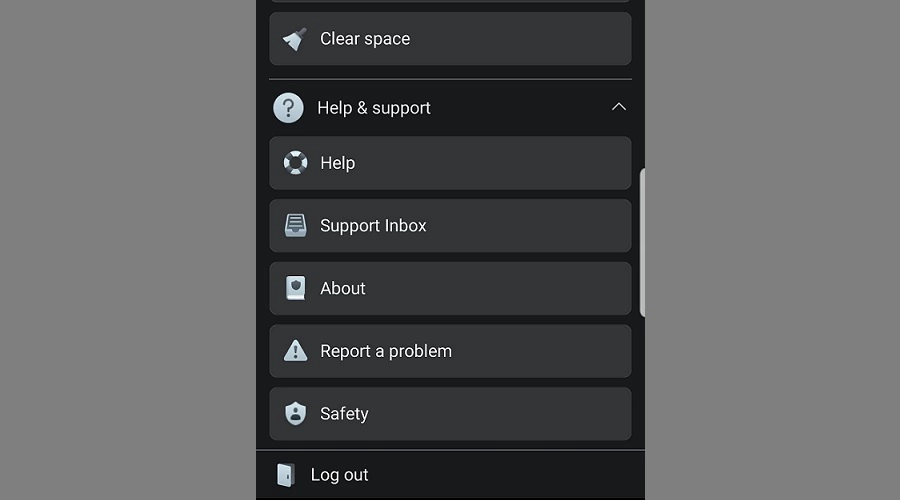 4. Clear Cache and Data
Accumulated cache and data might cause the app to malfunction. Clearing it can often resolve minor glitches.
On Android:
1. Go to Settings > Apps.
2. Now, find Facebook and then tap "Storage".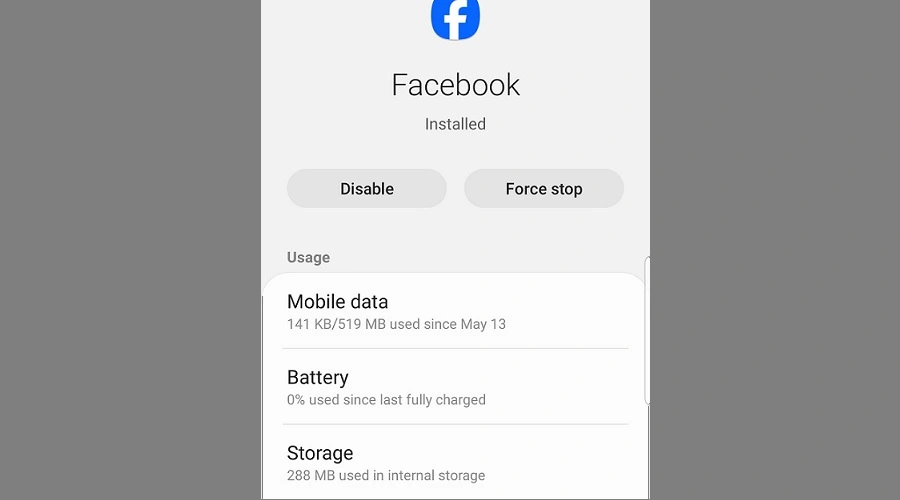 3. Finally, tap on "Clear data" and "Clear cache".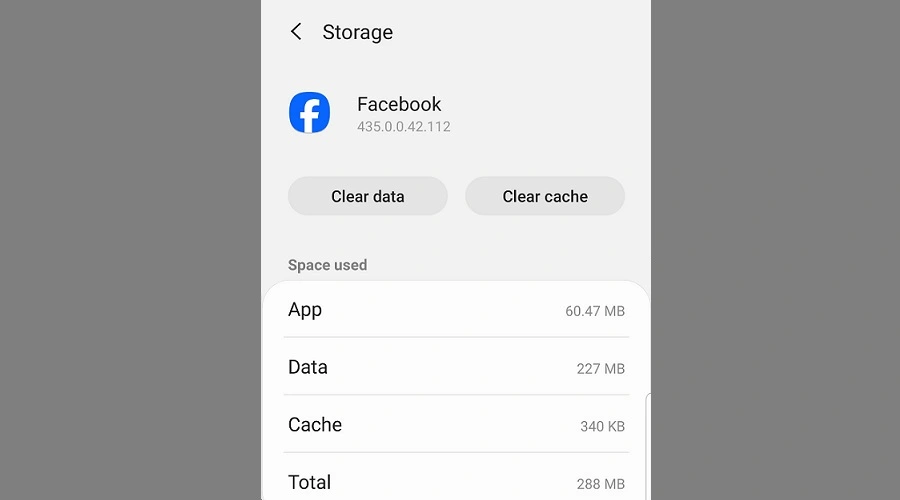 On iPhone:
Due to iOS restrictions, you might need to uninstall and reinstall the Facebook app to clear its cache and data.
For Google Chrome:
1. Open Google Chrome.
2. Click on the three vertical dots (menu icon) in the top right corner.
3. Hover over "More tools" and select "Clear browsing data".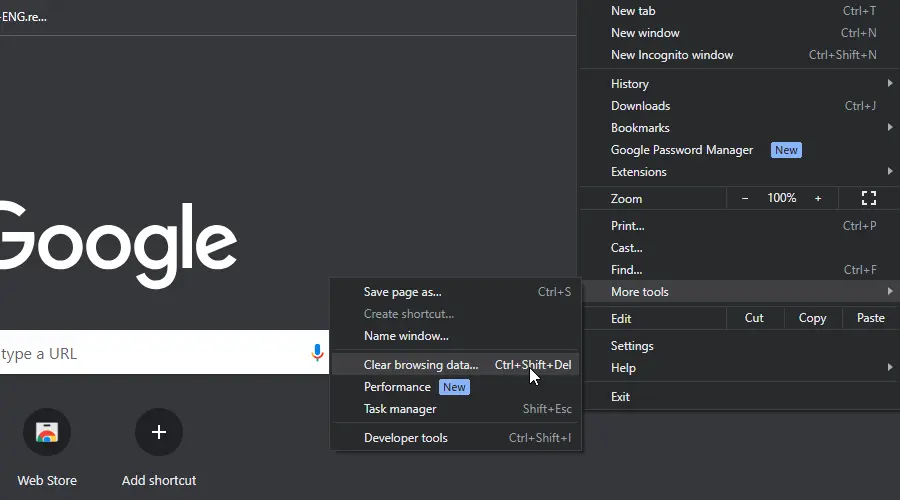 4. Choose the time range. To clear everything, select "All time".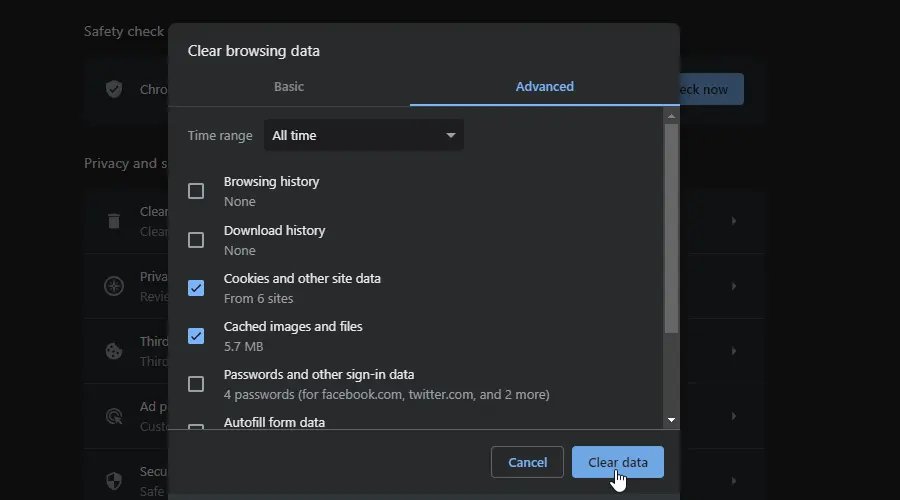 5. Check the boxes next to "Cookies and other site data" and "Cached images and files".
6. Click "Clear data".
5. Check Your Internet Connection
A weak or unstable internet connection can hinder app performance. Switch between Wi-Fi and mobile data or try restarting your router.
6. Disable Third-Party Extensions
When facing issues with Facebook Marketplace, first ensure a stable internet connection by resetting your router or modem. Browser extensions, especially ad-blockers, can also interfere with its functionality.
For optimal performance, deactivate these extensions and revisit the Marketplace. The process will differ slightly depending on your browser, but it's pretty similar.
For example, on Firefox:
1. Click the three lines in the upper-right corner and select "Add-ons and themes."
2. Tap the toggle button next to them to disable them.
7. Reinstall the Facebook App
Sometimes, a fresh installation can resolve underlying issues. Uninstall the Facebook app, restart your device, and then reinstall it from your app store.
8. Check Your Account's Accessibility
Ensure your profile meets the criteria to access Marketplace. Your account shouldn't be brand new, you should be over 18, and ensure you're in a supported region and language.
9. Appeal Revoked Access
If you suspect your access to Marketplace has been revoked due to policy violations, you can appeal to Facebook. Access the Marketplace icon and select "Request Review" to submit your appeal.
10. Alternative Methods to Access Marketplace
If you're still facing issues with the app, consider these alternatives:
Desktop Access: Use a desktop or laptop computer and access Facebook Marketplace through the official website. This method often bypasses app-specific issues.
Mobile Browser: Instead of the app, use a mobile browser to access Facebook and navigate to Marketplace.
Contact Facebook Support
If all else fails and you've exhausted the above solutions, it might be time to reach out to Facebook's support team. They can provide insights into any ongoing issues or specific problems with your account.
Help Center: Visit Facebook's official Help Center and search for Marketplace-related queries.
Report a Problem: Within the Facebook app or website, navigate to "Settings" > "Help & Support" > "Report a Problem." Describe your issue in detail.
How To Prevent This Issue?

To avoid future problems and enhance your experience on the Marketplace, I recommend you:
Additional Resources and Support
If you're still facing challenges, consider exploring these resources:
Facebook Help Center: Facebook's official Help Center provides a wealth of information on various topics, including Marketplace.
Community Forums: Websites like Facebook Community offer forums where users share their experiences and solutions to common problems.
Report a Problem: Within the Facebook app or website, navigate to "Settings" > "Help & Support" > "Report a Problem." Describe your issue in detail, and Facebook's team might assist you.
Conclusion
So, now you know what to do if Facebook Marketplace is not working properly. While it's an invaluable tool, it's not without its challenges. However, with the right knowledge and a bit of patience, you can easily resolve these issues.
Feel free to share which solution helped you in the comments below!