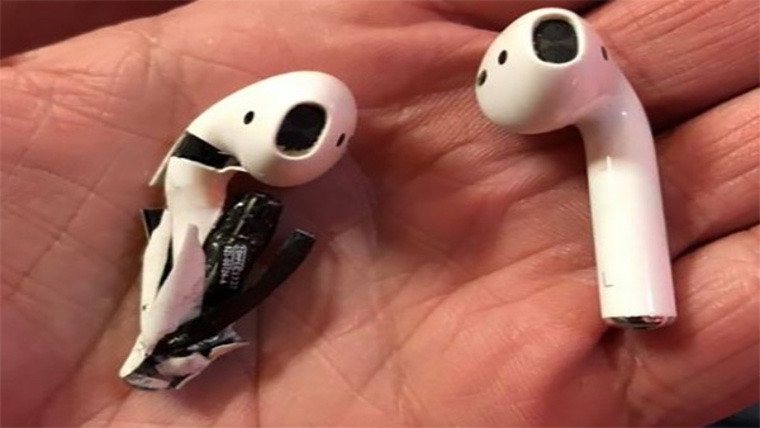 Apple might be the latest victim of exploding accessories as a Florida based man experienced his Airpods explode. The incident took place when he was working out at his local gym and noticed smoke coming from the Airpods. He then took them off and placed them down on a piece of gym equipment and went to fetch help. When he returned one of the AirPods appeared to have already exploded. Since he had already left, no one actually saw the Airpods explode so we aren't certain what exactly went wrong.
The story of mobiles or accessories exploding is not a new thing. Earlier Beats was in question when one of its headphones exploded in flight burning a woman's ears. Last year, Samsung was in the news when it recalled Note 7 after a battery issue that led to several devices bursting into flames. Apple has responded to the incident and is investigating to find if it happened due to a defect in a single unit or something has gone wrong with Airpods. We do hope that it's just a once-off incident because recalling/replacing Airpods will be a huge headache for Apple.
The victim did share his experience on a local news channel and the video does show one of the Airpods in pretty bad condition. We do hope that Apple identifies the issue and do a recall if needed before anyone gets severely hurt.