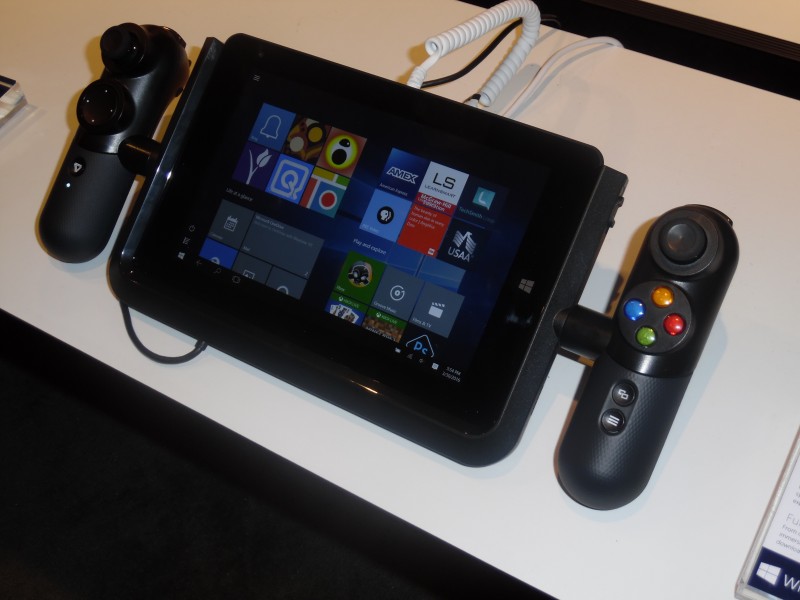 While most of BUILD 2016 has been focused on new features and developments for Windows and other Microsoft services, OEMs were also on hand showing off some devices, like the HP Elite X3 and the Acer Jade Primo. Among these devices on display was a tablet with an interesting take on gaming.
The Exertis Linx Vision is a laptop with an external Xbox controller built onto it. The display model was streaming a game from an Xbox One (connected to the same wireless network), but the controllers are also capable of controlling games from the Windows store as well. Specs include an Intel Atom processor, 8 inch 720p display, 2 GB of RAM, 32 GB onboard, and a 2 MP rear camera. The tablet is available in the U.K for £149.99. No word on U.S availability.
Check out more pics of the tablet below.
What do you think of the Exertis Linx Vision? Discuss in the comment section bleow.