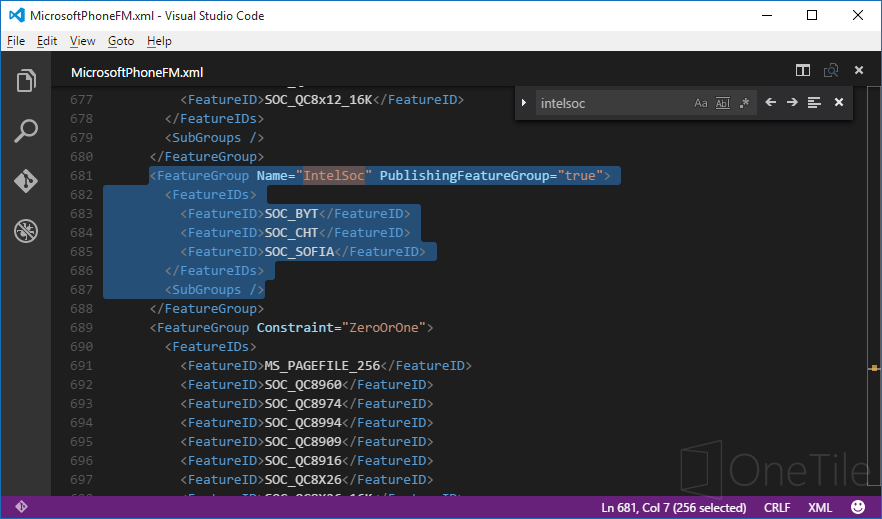 At MWC 2015 Intel revealed the Intel Atom x3 processor series (formerly code-named "SoFIA"), Intel's first integrated communications platform for entry and value tablets, phablets and smartphones. Combining 64-bit multi-core Intel Atom processors together with 3G or 4G LTE connectivity, the integrated communications SoC combines the applications processor, image sensor processor, graphics, audio, connectivity and power management components in a single system chipset.
Now evidence of support for this chipset has been found in the MicrosoftPhoneFM.xml configuration file in Windows 10 Mobile, indicating that the besides supporting Qualcomm processors the OS is already ready to support Intel's latest chipset.
Support for X86 processors are of course not news, though the specific Sofia chipset is, but there is no guarantee that the Intel Windows 10 Mobile devices will be phones, with small tablets more likely.
There are however rumours of a Surface phone running Intel chipsets and a grown up version of Continuum with proper desktop application support, and it seems likely if we do see such as device soon it will be running Intel's latest mobile processor.
Will our readers be holding out for such a device? Let us know below.
Source