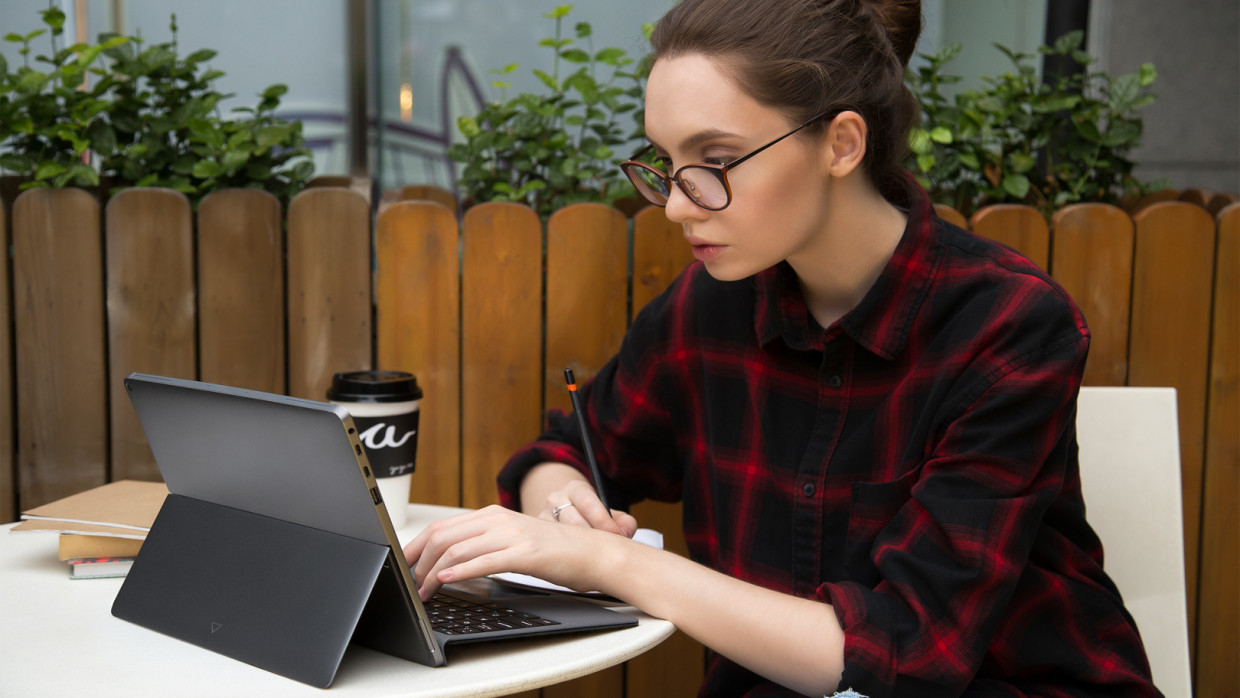 The crowd-funding of any piece of hardware and software is always a fraught journey, as the company behind the Eve V 2-in-1 PC, claimed to be the first "crowd-developed computer", are finding out.
Eve's V device is a lot like Microsoft's Surface Pro line of devices but Eve V's specs are better than what you get with the Surface Pro 4 for the same price. It comes with Intel's 7th gen Core i7/i5/m3 processors. As for the RAM, you can get up to 16GB of LDDRP3 RAM with the Eve V and up to 512GB of internal storage (128GB and 256GB variants are also available). For security, there's a fingerprint scanner that's integrated into the power button of the device. For the display, Eve is including a 12.3-inch IGZO LCD panel with a resolution of 2736×1284 pixels that's protected by Gorilla Glass with a special anti-reflective layer.
It's exactly this display which is causing problems now. The PC was meant to ship to funders on the 10th June which was already a month after the May ship date earlier predicted.
Now the company's CEO Konstantinos Karatsevidis, reports that the supplier of the  IGZO LCD displays are holding up delivery due to quality control issues,  and the company may have to drop the supplier, leading to further delays.
The company may find substitute suppliers in the form of Sharp and AUO, or potentially Panasonic, LG and Japan Display, Inc., offering potentially even better screens but at the cost of delaying delivery to August or September and increased prices to open market buyers.
Eve are polling backers on their website here regarding their preferred choice of action. If you are one of the backers who contributed $1.4 million to the Indiegogo fundraisers you should let your views be heard there, and everyone else may choose to spend their money on a device already in the market.