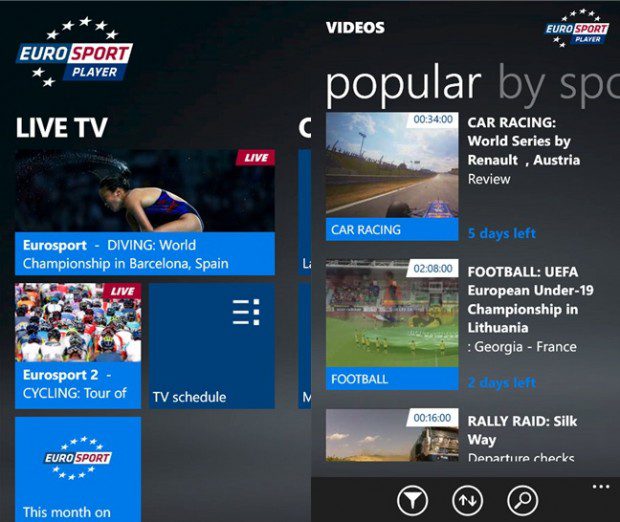 Eurosport has released their Eurosport Player for Windows Phone 8 devices. Eurosport Player allows you to watch on-demand video, recent highlights of sports which includes football, cycling, snooker, superbikes, gymnastics, swimming and more.
– Eurosport and Eurosport 2 LIVE (British Eurosport and British Eurosport 2 in UK)

– Bonus channels : more live coverage with multi-courts broadcast, multi-tables… E.g.: up to 6 courts during Australian Open.

– Videos : to relive on demand the top events of the week.

– TV schedule
This app is free to download but requires a subscription (£5.99 per month) if you want access to the video content. Download it here from Windows Phone Store.