Today, the European Commission designated Microsoft as a gatekeeper under the Digital Markets Act (DMA). In addition to Microsoft, Alphabet, Amazon, Apple, ByteDance and Meta were also designated as gatekeepers. All six gatekeepers will have six months to ensure full compliance with the DMA obligations for each of their core platform services. For Microsoft, Windows PC OS and LinkedIn have been identified as core platform services.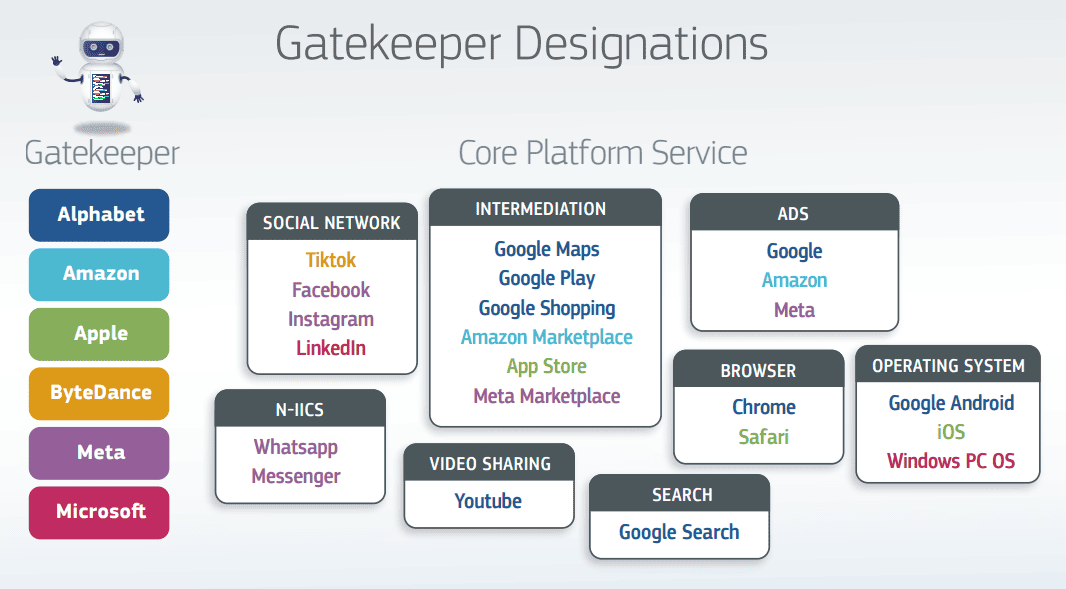 Also, the European Commission has opened investigations to further assess whether Microsoft Bing, Edge and Microsoft Advertising qualify as gateways or not. The EC is also investigating whether Apple's iMessage and iPad OS qualify as a gateway or not.
Furthermore, the Commission has decided that, even though Gmail, Outlook.com and Samsung Internet Browser satisfy the criteria under the DMA to be considered as gatekeepers, Alphabet, Microsoft and Samsung gave convincing reasons to demonstrate that these services are not important gateways for the related core platform services.
Some things that gatekeepers must do are:
let other companies work with their own services in some cases
let their business users see and use the data that they make when they use the platform
give companies that advertise on their platform the tools and information they need to check their ads by themselves
let their business users sell and make deals with their customers outside the platform
Some things that gatekeepers cannot do anymore are:
show their own services and products higher than other services and products on the platform
stop customers from connecting to businesses outside their platform
stop users from removing any software or app that they do not want
follow users outside of the platform to show them ads, without asking them first
In case a gatekeeper does not comply with the obligations laid down by the DMA by August 2024, the European Commission can impose fines up to 10% of the company's total worldwide turnover, which can go up to 20% in case of repeated infringement.