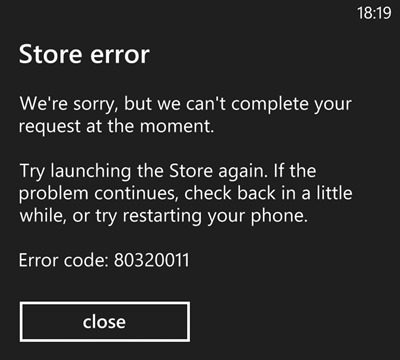 Many users are running into problems downloading the latest HERE Maps updates, but it seems the issue is a lot more widespread, and the Windows Phone Store in general is throwing up a variety of errors, including error code c101b000 and error 80320011 when trying to update apps.
Microsoft has not posed an update and for me restarting my phone did not do anything to fix the issue.
Are any of our readers unaffected by this issue? Let us know below.