While the title of this article may be misleading, as Microsoft already has a version of Windows 10 available for mobile devices in the form of Windows 10 mobile, we know that the future of that platform in itself is hazy; as market share has been on a rapid decline, the official Microsoft website has delisted the Lumia brand, and now reports are coming in from readers all over the country that Microsoft stores have removed all phones that were on display. Even the legendary "Surface Phone", which has been rumored since last year, is now rumored to be hitting the market in the latter half of 2017, if the phone even comes to fruition at all. No, this article isn't about any of that (except for the last one, but we'll get to that later). Microsoft clearly has no strategy for performing in the mobile market; Project Astoria was canned, the Windows Insider program, though seemingly helpful, is limited upon official release (less than half of the Windows 8.1 phones received the official W10M update despite being able to run the technical preview version), and Microsoft seems content with getting to Windows 10 mobile whenever they feel ready, despite what the actual market says. Android and iOS are growing by leaps and bounds (well at least one of the two), and have set schedules, whether it be for new devices or new software. People know what they're getting when they jump on the Google and Apple train, but no matter how often Microsoft tries to rebrand themselves, their actions speak completely different than their words.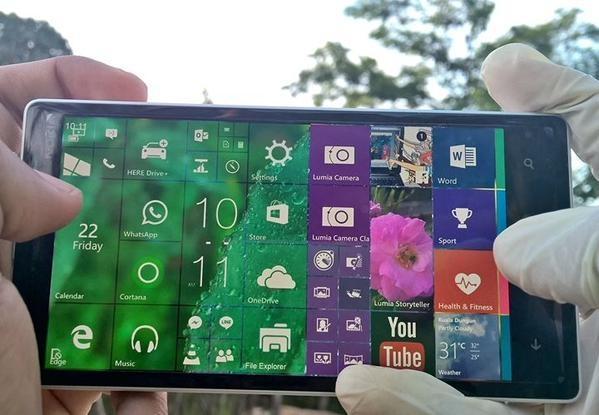 Windows 10 on phones
As I stated earlier, Microsoft seems to have no other strategy for Windows 10 mobile other than the Windows Insider program. Since July 29 2015, Microsoft has rode behind Windows 10 like no other product in its history, but that's Windows 10 for PCs/laptops. From the free upgrade offer, to the on time release of the Anniversary update, to the unwanted forced installation of Windows 10 on consumer devices, Microsoft has made sure to get its new baby into consumers hand. They even offered an incentive to come into the store to get the upgrade for free, giving a free laptop to those with capable devices that weren't able to be upgraded. But where's the incentive to get W10m devices into its consumers hands? Other than committed Windows fans, most phone users don't even know that there's a version of Windows 10 for phones. And when they find out that there is, they assume its the same edition that's running on their computer at work. Well why not give them what they want? Why not put Windows 10 Home edition on mobile hardware? Microsoft has already lost the war for mobile marketshare, but holds steadfast to the lead in the PC division. This is what Microsoft needs to use to its advantage. Merging the Windows Store was the beginning. If market share was the problem, we should start seeing more UWP apps hit the Windows Store. By eliminating Windows 10 mobile and focusing on explicitly focusing on Windows 10 for PCs/laptops/phones, you shake the negative connotation that W10m has garnered over the past few years. UWP apps already run on all platforms, and features like continuum would really be useful, allowing you to dock your mobile device to any external screen, using Windows 10 on a larger screen, while having use of ALL of your apps and information. A landscape start screen would actually be an implemented feature instead of a suggestion on Windows Feedback. Windows as a platform would experience an increase in market share. And no matter what Microsoft wants to believe, mobile computing is the future, and Redmond needs to take advantage of its leading position while it still has one to claim.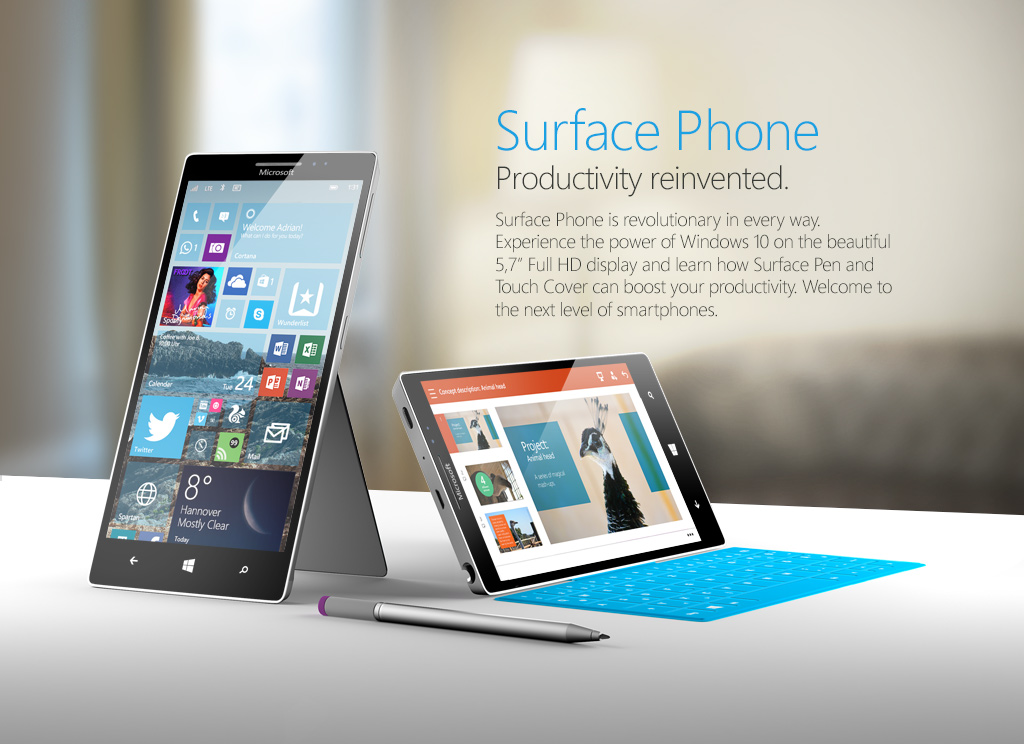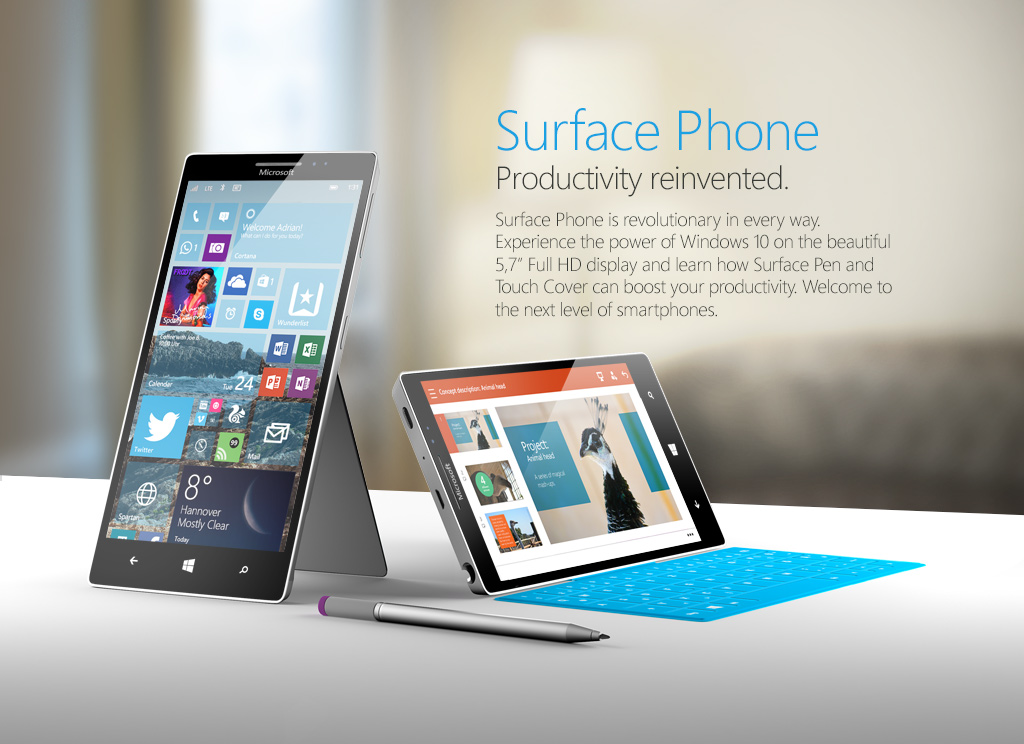 The mysterious Surface Phone
And here's where the Surface Phone comes into play. Microsoft needs a device to showcase Windows 10 on mobile devices, and what better than a device with a brand name that's synonymous with style, functionality, and quality. More than that, the Surface should be everything that Lumia isn't. If Lumia was supposed to be the flagship Windows 10 mobile device, the Surface Phone needs to be the best mobile device running Windows 10. This is where all of that Microsoft rebranding comes into play, its time for the software giant to reinvent the mobile market. After having a hold on the mobile market in the early part of the millennium ( along with Blackberry and Palm, neither of which had the money that Microsoft does to keep playing), Microsoft failed to innovate, which Apple did with the first iPhone. Apple made an all touchscreen device with no stylus, pinch to zoom functionality, and a dedicated app store. The phone was widely accepted, and as we know is one of the best selling phones in history. Google followed suit with Android a year later, with the same open functionality that Windows Mobile had when it was a major player. Windows Phone 7 series was way too little, and way too late, only becoming a viable option with Windows Phone 8.1 in 2014. But much like the wearable Microsoft Band, Microsoft shouldn't be afraid to make a niche mobile product. Imagine a Surface Phone with a 6.0-6.5 inch display, 4GB of RAM, 128-256GB ROM, Intel processor, stylus, an optical trackpad akin to the Samsung Omnia, a full size ISB 3.0 port ( or maybe just USB OTG), and full blown Windows 10. None of these specifications are farfetched, as modern day flagships already have similar specs. But the niche feature for the Surface Phone would be the ability to run x86 programs, with the stylus and trackpad for assistance. And even a typecover like case could be implemented. Now before you get to complaining about x86 programs running on a 6.0 or 6.5 inch mobile device, remember that there are 7.0 inch tablets that run the full version of Windows 10. I've used these devices, and x86 program run and work just fine on touch, a stylus or trackpad would only make it more efficient if anything.
There are already mobile devices that are attempting to do exactly what I've described above, but none have reached the market as far as I know (the device pictured at the beginning of the article is Gole 1, a mini PC, not a phone). However if you check on Kickstarter and Indiegogo, you'll find multiple devices attempting to bring Windows 10 to mobile devices, they just lack one thing; the backing that a company like Microsoft has.
So what say you readers? Do you think that Microsoft should do away with Windows 10 mobile for smartphones running Windows 10, or is the idea too farfetched? Let us know in the comments section below!