It has taken 6 months, but Microsoft's browser for Android has finally clocked up a new milestone, hitting 5 million cumulative downloads.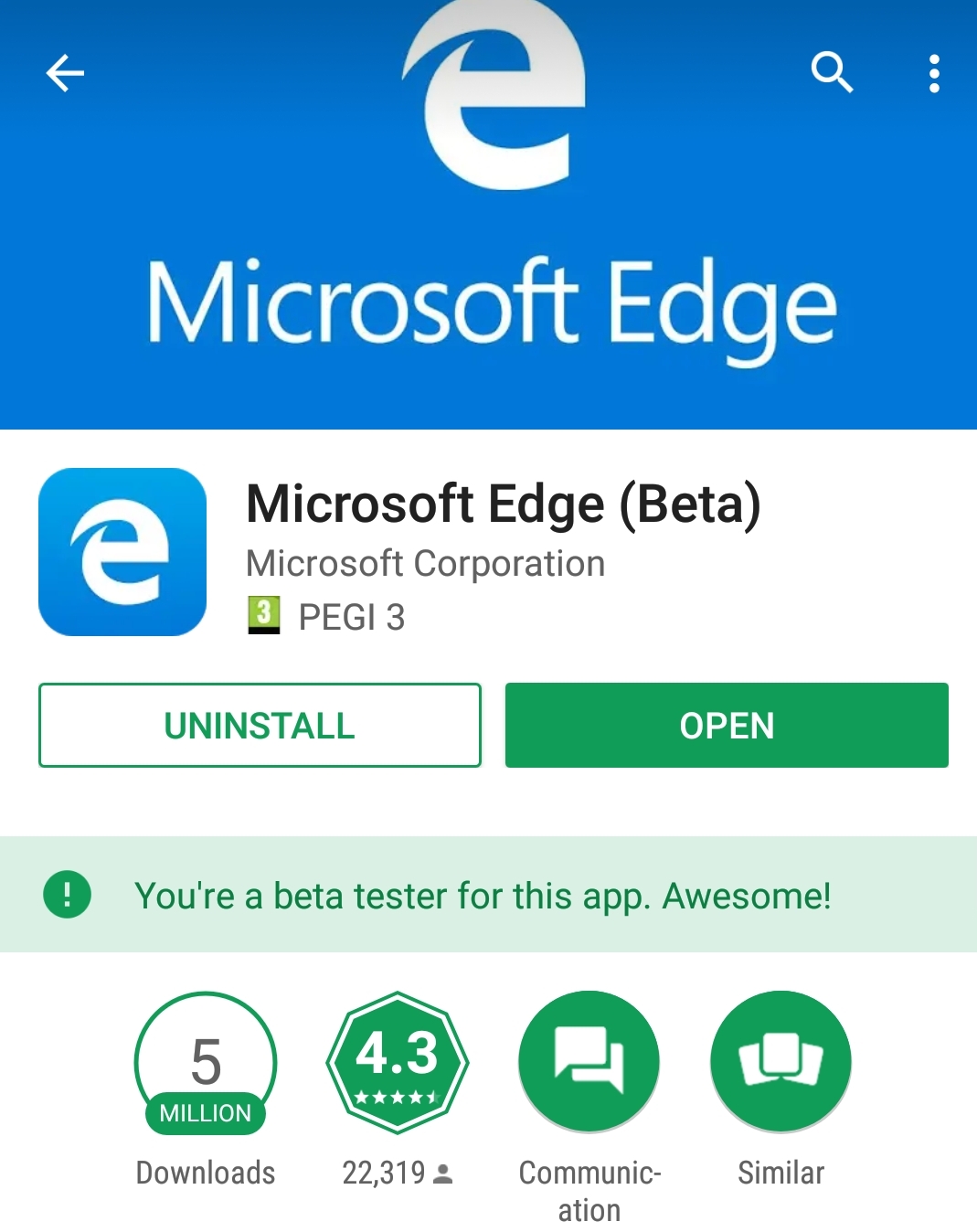 Last time we were able to report on the stats was on the 8th December 2017 when the browser crossed the 1 million milestone.
The browser is becoming an increasingly important part of Microsoft's mobile strategy, being the only way to read ebooks from the Microsoft Store for example, contributing to your Timeline or offering parental controls and monitoring of children's behaviour in what we suspect will form part of an eventual locked down Microsoft-only system on Android.
You can download Microsoft Edge for Android here.
Thanks Ffdd for the tip.